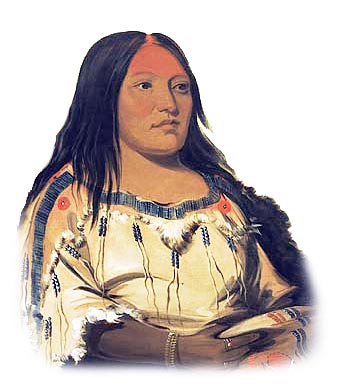 Though their voices have traditionally been silenced by a male-dominated hierarchy, females are choosing to speak up and stand out, breaking the bonds of tradition and taking control of their people's future.
A leader of a Great Lakes tribe, Tacumwah's responsibilities were two-fold. She managed daily village life, like all chiefs. But unlike men, Tacumwah saw that moccasins were sewn and feasts were prepared – responsibilities born by her gender.
The daughter of a Miami tribal chief and a Mohican woman, Tacumwah inherited her post. Later, she became a respected leader in her own right. Tacumwah's people, the Myaamia, would have used the word akima – leader – to describe her.
In Miami tribal society, women's leadership was respected, as it was in many tribes' history.  But decades and centuries of Euro-American ideas dramatically altered that tradition, as settlers imposed male-dominated practices on Native American societies. Rations, reservations and relocations acted as agents of assimilation, marking U.S.-Indian relations for more than 200 years.
"It was basically the policy of the federal government that 'You're either going to become like us or we're going to kill you,'" said Carol Rempp, a Lakota woman who coordinates Nebraska's K-12 multicultural education programs.
These stifling policies stalled women's leadership until the second half of the 20th century, when educated and vocal Native women began asserting traditional roles. Today, their voices continue to grow stronger, as leaders like Wilma Mankiller, former principal chief of the Cherokee Nation, and Theresa Two Bulls, current president of the Oglala Sioux Tribe, shape politics in Indian Country and mainstream society.
It's a complex story shaped by hundreds of years, and it's told by the actions of:
past leaders whose lives reveal the traditional roles of women
respected elders who serve as inspiration for their people
modern leaders who push for greater sovereignty
prudent educators who recognize the importance of learning
future leaders who envision the potential of Indian Country
And it's hoped that together, these voices can help solve the multitude of challenges Native Americans face today.
"Indian people have a lot of problems and those problems aren't going away," said Mika Leonard, granddaughter of Floyd Leonard, a noted chief of the Miami Tribe of Oklahoma who died in 2008.
The younger Leonard, who graduated recently from Miami University, works at the Bureau of Indian Affairs. She plans to pursue a career in politics, advocating for Native people.
"It's important for women to be leaders," Leonard said.
Important, because women earned 60 percent of the bachelor's degrees awarded to Native Americans in 2007 – a rate that's remained steady the past 10 years.
Important, because one in 11 Native women operated her own business in 2004, the highest rate of entrepreneurship among all U.S. women, according to the National Women's Business Council.
Important, because Native women have always been leaders, said Vi Waln, a Sicangu Lakota and the editor of Lakota Country Times, the newspaper that serves South Dakota's Pine Ridge and Rosebud reservations.
"Women are the backbone of society culturally, economically and in all ways," Waln said.

Hundreds of years ago, women were both the backbones and heartbeats of many tribes.
Oral histories, passed from one generation to the next, preserved those roles. So, too, did colonial documents. Both show women's leadership roles varied by nation and region.
In the Northeast, for example, women from the Six Nations Confederacy – the Cayuga, Mohawk, Oneida, Onondaga, Seneca and Tuscarora – participated in village decisions and nominated the confederacy's 50 chiefs. The confederacy's constitution, which governed tribes' rights, granted women ownership of land.
This constitution, and the political structure it was founded upon, inspired writers of the U.S. Constitution. In fact, the unity among the confederacy's members astounded Benjamin Franklin.
"It would be a very strange thing if Six Nations of Ignorant Savages should be capable of forming a Scheme for such an Union and be able to execute it in such a manner, as that it has subsisted Ages, and appears indissoluble, and yet a like union should be impracticable for ten or a dozen English colonies," Franklin wrote in a personal letter in 1751.
Half a continent away, in the Great Plains, Lakota women's societies counseled tribal government before decisions were made that affected the tribe's well-being. In the Southwest, Tewa women and men in the San Juan Pueblo were regarded as co-equals. And women in some Pueblo communities owned horses, regarded as some of the tribe's most important resources.
In other parts of the nationMeanwhile, the Navajo, Cherokee and many other tribal societies were matrilineal, tracing ancestry and inheriting status and wealth through mothers. That pattern helped guarantee women high regard, some Native American scholars argue.
Those scholars say that way of thinking fundamentally changed with the arrival of European settlers. Two theories help explain why, said Martha McCollough, a University of Nebraska-Lincoln anthropology professor and former chair of the school's Native American studies department.
The first, McCollough said, holds that French, British, Dutch and Spanish traders refused to accept the legitimacy of women's power and property rights.
"The colonialists would not deal with female leaders," she said.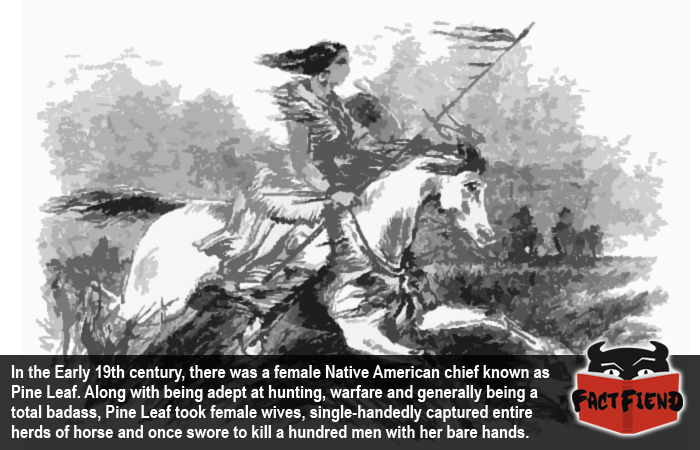 The second theory maintains that as warfare intensified between tribes and colonists, some tribal societies became more patrilineal, shifting resources from women to men.
That gender gap widened between 1850 and 1887, when most tribes moved to reservations, often a result of force and coercion by the U.S. government. On those reservations, federal agents dealt with "heads-of-families," leaders they often assumed were men, McCullough said. Consequently, men distributed government-issued rations among family members. When the federal government began dividing tribal land into individual allotments in 1887, after the passage of the Dawes Act, land parcels were most often granted to these heads-of-families.
During that same time, another late-1800s federal policy affected both men and women: the education Indian children in off-reservation boarding schools, where they were taught Western skills, customs and language. Consequently, generations of children lost the guidance of their mothers and grandmothers, fathers and grandfathers. And  Mmany lost their language, their culture and their identity.