HOW RECENT DNA TESTING INDIRECTLY PROVES SO- CALLED AFRICAN AMERICANS WERE IN THE AMERICAS FROM ANCIENT TIMES
DNA testing..which determines different estimations of racial percentages has become a trend. It has also been used to dismiss claims to indigenous heritage for those who claim to be indigenous to the Americas. Due to it's popularity, some indigenous tribes have also participated in genetic studies which has added to additional insight into the genetic heritages of indigenous peoples of America. Current popular dna tests have varying abilities to detect minor genetic contributions from distant ancestors.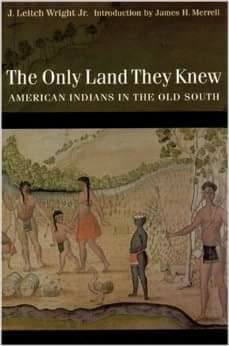 DNA testing of Wampanoag, Lumbee and Pequot Indians, all tribes from the eastern seaboard of the United States, reveals that the majority of their results in fact yield mitochondrial dna haplogroup L with it's various subclades. Mitochondrial dna haplogroup L is called Mitochondrial Eve and is found among Subsaharan Africans and Indigenous Americans alike. Ethnic group determination is based on matches to sample populations that are used to represent said populations. Dna companies use Native American mongoloid groups in Mexico, Columbia etc to determine if one tests positive for Native American dna. The overall large percentage of haplogroup L among these various Indian tribes in the eastern part of the United States is explained by the taking in of runaways African slaves. This explanation is used to explain the dna findings among the Lumbee, Pequot and the Wampanoag, where very little Native American dna is present. among members. I often wondered if the eastern tribes are all "black" or part "black" because they took in so many runaway African slaves..that the intermixing wiped out their original dna to hardly being present..what slaves were actually left behind to work the fields? After all, according to American historians, @285,000 to 388,000 imported slaves arrived to North America and most of them arrived after 1750 and importation was banned January 1808. Something simply doesn't add up. Were these tribes dark..because they took in African slaves or did they resemble so called African Americans because that was simply how they looked?
While I personally have not done any formalized studies to label myself an authority, I have personally participated in the dna testing, sent dna testing on my maternal uncle and cousins and have been studying the results of several of my "relatives" matches, non relatives who are African American and White Americans and have noted some interesting patterns after reviewing hundred of dna results over the past year..including dna tests of continental Africans that I match to ..of course.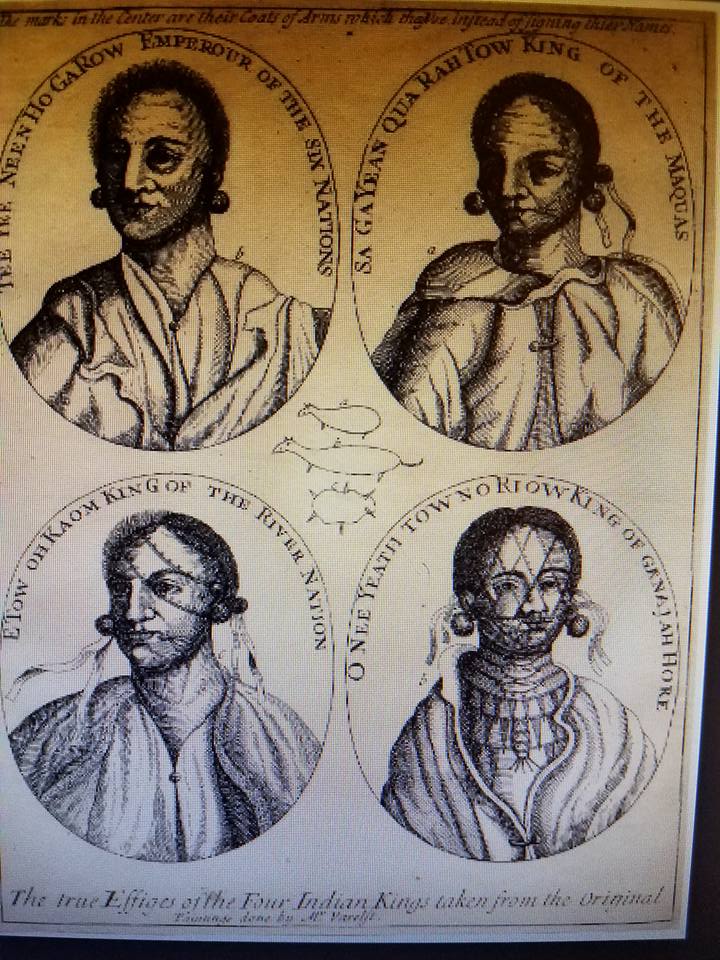 1) JUST ABOUT ALL..OR AT LEAST THE OVERWHELMING MAJORITY OF SO CALLED AFRICAN AMERICANS HAVE STATISTICALLY SIGNIFICANT SOUTHEAST ASIAN DNA (AUSTRONESIAN) MARKERS AND/ OR NATIVE AMERICAN DNA MARKERS..ALBEIT SMALL PERCENTAGES OF EACH.. ALONG WITH SOME EUROPEAN ANCESTRY.
2) EUROPEANS FROM THE SAME GEOGRAPHICAL AREAS RARELY TEST POSITIVE FOR THE SAME MARKERS(SOUTHEAST ASIAN/MONGOLOID NATIVE AMERICAN) DESPITE CLAIMING A DISTANT INDIGENOUS ANCESTOR.
3)CONTINENTAL AFRICANS FROM WEST AFRICA WHO I HAVE MATCHED WITH (E.G GHANAIANS) ALL TEST POSITIVE FOR 99.8 TO 100 PERCENT SUBSAHARAN AFRICAN.
4) ACCORDING TO THE MORE SENSITIVE DNA TESTING GROUPS(E.G 23 AND ME), THEY ARE ABLE TO TEST GENETIC ANCESTRY AND PICK UP ANCESTRY GOING BACK 5 GENERATIONS ..WHICH IS THEIR EXPLANATION TO THOSE INDIVIDUALS WHO WRITE THEM AND ASK HOW DID THEIR TEST MISS THEIR GREAT GREAT SO AND SO WHO WAS NATIVE AMERICAN. THEIR ANSWER IS EITHER THIS WAS A FAMILY LIE PASSED DOWN OR THIS "NATIVE AMERICAN" EXISTED MORE THAN 5 GENERATIONS AGO AND DNA FROM THAT PERSON NO LONGER CAN BE DETECTED.
5)BEING GENETICALLY HALF CONTINENTAL AFRICAN FROM A POPULATION WHICH IS 100 PERCENT SUBSAHARAN AFRICAN DIDN'T PREVENT SOUTHEAST ASIAN(AUSTRONESIAN) MARKERS AND NATIVE AMERICAN MONGOLOID DNA MARKERS FROM BEING PRESENT IN MY DNA RESULTS AND IN THE RESULTS OF ONE OF MY GENETIC MATCHES WHO IS ALSO HALF GHANAIAN AND AFRICAN- AMERICAN WHICH IN THEORY SHOULD HAVE DECREASED IT FOR BOTH OF US SIGNIFICANTLY IF ONE BELIEVES THESE MINOR DNA PERCENTAGES STEM FROM ONLY ONE ANCESTOR AMIDST OUR CONTINENTAL AFRICAN ANCESTORS IN AMERICA.
6) IF ONE HAS AN ANCESTOR WHO BELONGS TO A DIFFERENT GENETIC GROUP FROM THE REST OF YOUR ANCESTORS..WITH EACH GENERATION AWAY FROM THAT PARTICULAR ANCESTOR(ASSUMING HE OR SHE IS DIFFERENT FROM THE REST), LOGICALLY, THERE WILL BE A LOSS OF THAT ANCESTRAL DNA WITH EACH GENERATION AFTERWARDS ..WITH THE CHANCES OF THAT ANCESTRAL DNA BEING UNDETECTED BY 5 GENERATIONS AFTERWARDS.
7)GENETIC ANALYSIS OF CURRENT MEMBERS OF STATE RECOGNIZED INDIAN TRIBAL MEMBERS INDICATE COMPARATIVE RESULTS TO SO CALLED AFRICAN AMERICANS. IN OTHER WORDS, THEY ARE NOT MORE GENETICALLY "INDIAN" THAN SO CALLED NON MEMBER AFRICAN AMERICANS.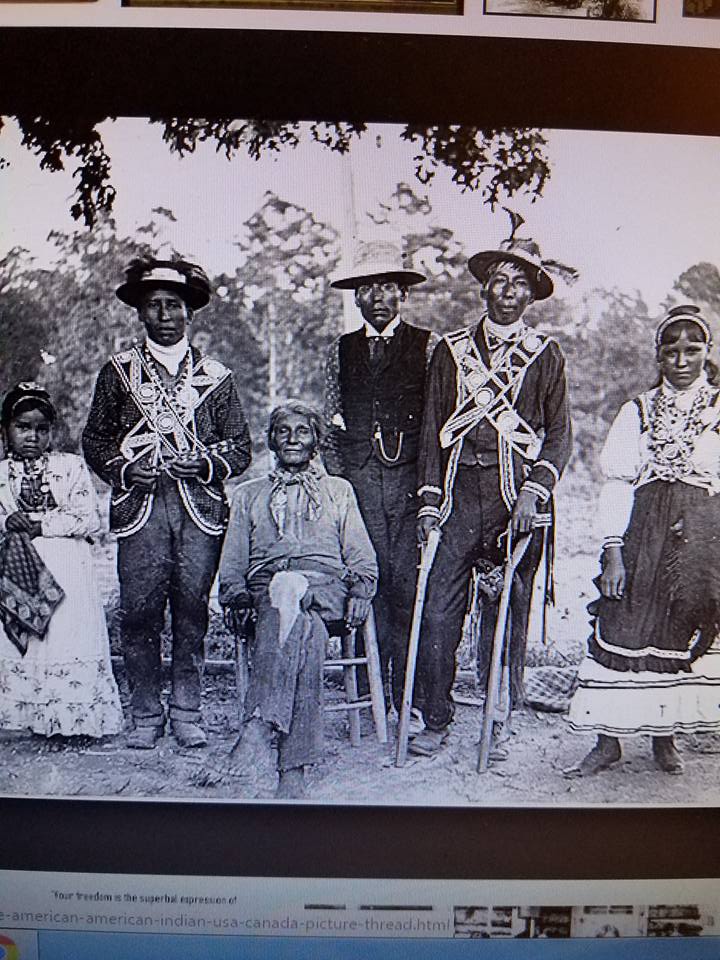 So, the above observations have led me to conclude the following..that with such wide spread presence of southeast Asian dna markers and or Mongoloid Native American dna markers practically in most..if not all of so called African Americans ..that ancient intermixing clearly took place between Austronesians and our foreparents and the Mongoloid Native Americans and our foreparents, and they migrated here and found us here in the Americas. If we were Africans recently transported to the Americas, these dna markers belonging to southeast Asians and Native Americans should be non existent in a good portion of us because they would represent INDIVIDUALS OR AN INDIVIDUAL in our genetic tree and not ACTUAL POPULATIONS. Evidently, they aren't being washed away with each generation because these markers have become part of the so called African American genome from extensive ancient intermixing that each generation simply has it as part of their basic dna break down(GENETIC INTROGRESSION AND OR ADMIXTURE).
Southeast Asians aka Austronesians arrived to the Americas thousands of years ago, and Native Americans migrated here afterwards. Neither of these groups existed as a large population in eastern or southeastern North America, SO WHY DO AFRICAN AMERICANS ALL PRACTICALLY POSSESS THESE DNA MARKERS? The answer is obvious…ANCIENT INTERMIXING.
Genetic heritage and native identity of the Seaconke Wampanoag …
https://www.ncbi.nlm.nih.gov/pubmed/20229500
Genetic ancestry and indigenous heritage in a Native American descendant community in Bermuda.
Gaieski JB1, Owings AC, Vilar MG, Dulik MC, Gaieski DF, Gittelman RM, Lindo J, Gau L, Schurr TG; Genographic Consortium.
Collaborators (51)
Author information
Erratum in
Am J Phys Anthropol. 2012 Jul;148(3):486.