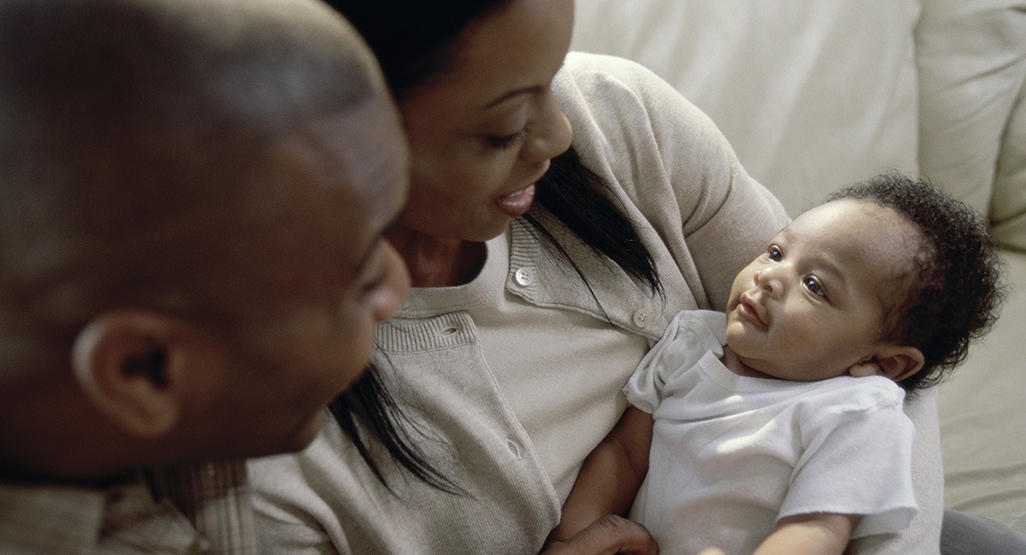 Are you expecting a new addition to your tribe? Are you interested in giving your child a Native nickname, well here is a list of native names to choose from.
Native American Baby Names
At Cute Baby Names you will be able to search for Native American Baby Names and Native American Indian baby names sorted by the origin, uniqueness, meaning, and popularity of the names. Search through thousands of Biblical names to find the one that fits for you and your family.
A B C D E F G H I J K L M N O P Q R S T U V W X Y Z All
 

Origin:

| Name | Meaning | Gender | Origin |
| --- | --- | --- | --- |
| | | | |
| --- | --- | --- | --- |
| Abooksigun | Wildcat (Algonquin) | Boy | Native American |
| Abukcheech | Mouse (Algonquin) | Boy | Native American |
| Achak | Spirit (Algonquin) | Boy | Native American |
| Adahy | Lives in the woods (Cherokee) | Boy | Native American |
| Ahanu | He laughs (Algonquin) | Boy | Native American |
| Ahiga | He fights (Navajo) | Boy | Native American |
| Ahmik | Beaver | Boy | Native American |
| Ahote | Restless one (Hopi) | Boy | Native American |
| Ahtunowhiho | One who lives below (Cheyenne) | Boy | Native American |
| Akando | Ambush | Boy | Native American |
| Akecheta | Fighter (Sioux) | Boy | Native American |
| Akule | Looks up | Boy | Native American |
| Alo | Spiritual guide (Hopi) | Boy | Native American |
| Anakausuen | Worker (Algonquin) | Boy | Native American |
| Anoki | Actor | Boy | Native American |
| Apenimon | Worthy of trust | Boy | Native American |
| Aponivi | Where the wind blows down the gap (Hopi) | Boy | Native American |
| Aranck | Stars (Algonquin) | Boy | Native American |
| Ashkii | Boy (Navajo) | Boy | Native American |
| Askook | Snake (Algonquin) | Boy | Native American |
| Askuwheteau | He keeps watch (Algonquin) | Boy | Native American |
| Ata'halne' | He interrupts (Navajo) | Boy | Native American |
| Avonaco | Lean bear (Cheyenne) | Boy | Native American |
| Awan | Somebody | Boy | Native American |
| Ayawamat | One who follows orders (Hopi) | Boy | Native American |
| Abedabun | Sight of day (Chippewa) | Girl | Native American |
| Abequa | Stays at home (Chippewa) | Girl | Native American |
| Abeque | Stays at home (Chippewa) | Girl | Native American |
| Adoette | Large tree | Girl | Native American |
| Adsila | Blossom (Cherokee) | Girl | Native American |
| | | | |
| --- | --- | --- | --- |
| Aiyana | Eternal blossom | Girl | Native American |
| Aiyanna | Eternal Blossom | Girl | Native American |
| Alameda | Grove of cottonwood | Girl | Native American |
| Alaqua | Sweet gum tree | Girl | Native American |
| Alawa | Pea (Algonquin) | Girl | Native American |
| Algoma | Valley of flowers | Girl | Native American |
| Alsoomse | Independent (Algonquin) | Girl | Native American |
| Amadahy | Forest water (Cherokee) | Girl | Native American |
| Amitola | Rainbow | Girl | Native American |
| AneMy | Superior | Girl | Native American |
| Anevay | Superior | Girl | Native American |
| Angeni | Spirit | Girl | Native American |
| Angwusnasomtaqa | Crow mother spirit (Hopi) | Girl | Native American |
| Ankti | Repeat dance (Hopi) | Girl | Native American |
| Anna | Mother (Algonquin) | Girl | Native American |
| Aponi | Butterfly | Girl | Native American |
| Aquene | Peace | Girl | Native American |
| Atepa | Wigwam (Choctaw) | Girl | Native American |
| Awenasa | My home (Cherokee) | Girl | Native American |
| Awendela | Morning | Girl | Native American |
| Awenita | Fawn | Girl | Native American |
| Awinita | Fawn (Cherokee) | Girl | Native American |
| Ayasha | Little one (Chippewa) | Girl | Native American |
| Ayashe | Little one (Chippewa) | Girl | Native American |
| Ayiana | Eternal blossom | Girl | Native American |
| Ayita | First to dance (Cherokee) | Girl | Native American |
| | | | |
| --- | --- | --- | --- |
| Bemossed | Walker | Boy | Native American |
| Bidziil | He is strong (Navajo) | Boy | Native American |
| Bilagaana | White person (Navajo) | Boy | Native American |
| Bimisi | Slippery | Boy | Native American |
| Bodaway | Fire maker | Boy | Native American |
| Bena | Pheasant | Girl | Native American |
| Bly | Tall | Girl | Native American |
| | | | |
| --- | --- | --- | --- |
| Cha'akmongwi | Crier chief (Hopi) | Boy | Native American |
| Cha'tima | The caller (Hopi) | Boy | Native American |
| Chankoowashtay | Good road (Sioux) | Boy | Native American |
| Chansomps | Locust (Algonquin) | Boy | Native American |
| Chas chunk a | Wave (Winnebago) | Boy | Native American |
| Chavatangakwunua | Short rainbow (Hopi) | Boy | Native American |
| Chayton | Falcon (Sioux) | Boy | Native American |
| Cherokee | People of a different speech. One of the largest American Indian tribes. | Boy | Native American |
| Chesmu | Witty | Boy | Native American |
| Cheveyo | Spirit warrior (Hopi) | Boy | Native American |
| Chochmo | Mud mound (Hopi) | Boy | Native American |
| Chochokpi | Throne for the clouds (Hopi) | Boy | Native American |
| Chochuschuvio | White tailed deer (Hopi) | Boy | Native American |
| Chogan | Blackbird (Algonquin) | Boy | Native American |
| Choovio | Antelope (Hopi) | Boy | Native American |
| Choviohoya | Young deer (Hopi) | Boy | Native American |
| Chowilawu | Joined together by water (Hopi) | Boy | Native American |
| Chu'a | Snake (Hopi) | Boy | Native American |
| Chuchip | Deer spirit (Hopi) | Boy | Native American |
| Chunta | Cheating (Hopi) | Boy | Native American |
| Ciqala | Little one (Dakota) | Boy | Native American |
| Cochise | Renowned warrior chief of the Chiricahua Apache. | Boy | Native American |
| Catori | Spirit (Hopi) | Girl | Native American |
| Cha'kwaina | One who cries (Hopi) | Girl | Native American |
| Cha'risa | Elk (Hopi) | Girl | Native American |
| Chenoa | Dove | Girl | Native American |
| Chepi | Fairy (Algonquin) | Girl | Native American |
| Chilam | Snowbird | Girl | Native American |
| Chimalis | Bluebird | Girl | Native American |
| Chitsa | Fair | Girl | Native American |
| | | | |
| --- | --- | --- | --- |
| Chochmingwu | Corn mother (Hopi) | Girl | Native American |
| Cholena | Bird | Girl | Native American |
| Chosovi | Bluebird (Hopi) | Girl | Native American |
| Chosposi | Bluebird eye (Hopi) | Girl | Native American |
| Chu'mana | Snake maiden (Hopi) | Girl | Native American |
| Chu'si | Snake flower (Hopi) | Girl | Native American |
| Cocheta | Stranger | Girl | Native American |
| | | | |
| --- | --- | --- | --- |
| Dakota | Friend: ally. Tribal name. | Boy | Native American |
| Dakotah | Friend: ally. Tribal name. | Boy | Native American |
| Delsin | He is so | Boy | Native American |
| Demothi | Talks while walking | Boy | Native American |
| Dichali | Speaks a lot | Boy | Native American |
| Dohosan | Bluff | Boy | Native American |
| Dyami | Eagle | Boy | Native American |
| Dena | Valley | Girl | Native American |
| Dyani | Deer | Girl | Native American |
| | | | |
| --- | --- | --- | --- |
| Elan | Friendly | Boy | Native American |
| Elsu | Flying falcon | Boy | Native American |
| Eluwilussit | Holy one (Algonquin) | Boy | Native American |
| Enapay | Brave (Sioux) | Boy | Native American |
| Enkoodabaoo | One who lives alone (Algonquin) | Boy | Native American |
| Enkoodabooaoo | One who lives alone (Algonquin) | Boy | Native American |
| Enyeto | Walks as a bear | Boy | Native American |
| Etchemin | Canoe man (Algonquin) | Boy | Native American |
| Etlelooaat | Shouts (Algonquin) | Boy | Native American |
| Etu | Sun | Boy | Native American |
| Ezhno | Solitary | Boy | Native American |
| Enola | Solitary | Girl | Native American |
| Etenia | Rich | Girl | Native American |
| Eyota | Great | Girl | Native American |
| | | | |
| --- | --- | --- | --- |
| Fala | Crow (Choctaw) | Girl | Native American |
| Flo | Arrow | Girl | Native American |
| | | | |
| --- | --- | --- | --- |
| Gaagii | Raven (Navajo) | Boy | Native American |
| Gad | Juniper tree (Navajo) | Boy | Native American |
| Gosheven | Leaper | Boy | Native American |
| Guyapi | Frank | Boy | Native American |
| Gaho | Mother | Girl | Native American |
| Galilahi | Attractive (Cherokee) | Girl | Native American |
| Genara | | Girl | Native American |
| Gwenelda | Princess | Girl | Native American |
| | | | |
| --- | --- | --- | --- |
| Hahkethomemah | Little robe (Cheyenne) | Boy | Native American |
| Hahnee | Beggar | Boy | Native American |
| Hakan | Fire | Boy | Native American |
| Hania | Spirit warrior (Hopi) | Boy | Native American |
| Harkahome | Little robe (Cheyenne) | Boy | Native American |
| Hassun | Stone (Algonquin) | Boy | Native American |
| Hastiin | Man (Navajo) | Boy | Native American |
| Hawiovi | Going down the ladder (Hopi) | Boy | Native American |
| He lush ka | Fighter (Winnebago) | Boy | Native American |
| Heammawihio | Wise one above (Cheyenne) | Boy | Native American |
| Hekli | Touch (Miwok) | Boy | Native American |
| Helaku | Full of sun | Boy | Native American |
| Heskovizenako | Porcupine bear (Cheyenne) | Boy | Native American |
| Hesutu | Yellow jacket's nest rising out of the ground (Miwok) | Boy | Native American |
| Hevataneo | Hairyrope (Cheyenne) | Boy | Native American |
| Hevovitastamiutsto | Whirlwind (Cheyenne) | Boy | Native American |
| Hiamovi | High chief (Cheyenne) | Boy | Native American |
| Hinto | Blue (Dakota) | Boy | Native American |
| Hohnihohkaiyohos | High backed wolf (Cheyenne) | Boy | Native American |
| Hok'ee | Abandoned (Navajo) | Boy | Native American |
| Honani | Badger (Hopi) | Boy | Native American |
| Honaw | Bear (Hopi) | Boy | Native American |
| Honiahaka | Little wolf (Cheyenne) | Boy | Native American |
| Honon | Bear (Miwok) | Boy | Native American |
| Honovi | Strong | Boy | Native American |
| Hotah | White (Sioux) | Boy | Native American |
| Hototo | Warrior spirit who sings (Hopi) | Boy | Native American |
| Hotuaekhaashtait | Tall bull (Cheyenne) | Boy | Native American |
| Howahkan | Of the mysterious voice (Sioux) | Boy | Native American |
| Howi | Turtle dove (Miwok) | Boy | Native American |
| | | | |
| --- | --- | --- | --- |
| Huritt | Handsome (Algonquin) | Boy | Native American |
| Hakidonmuya | Time of waiting (Hopi) | Girl | Native American |
| Halona | Of happy fortune | Girl | Native American |
| Hausis | Old woman (Algonquin) | Girl | Native American |
| Hausisse | Old woman (Algonquin) | Girl | Native American |
| Hehewuti | Warrior mother spirit (Hopi) | Girl | Native American |
| Honovi | Strong deer (Hopi) | Girl | Native American |
| Humita | Shelled corn (Hopi) | Girl | Native American |
| Hurit | Beautiful (Algonquin) | Girl | Native American |
| | | | |
| --- | --- | --- | --- |
| Igasho | Wanders | Boy | Native American |
| Illanipi | Amazing | Boy | Native American |
| Inazin | Standing Elk (Stands Sacred) | Boy | Native American |
| Inteus | Has no shame | Boy | Native American |
| Istaqa | Coyote man (Hopi) | Boy | Native American |
| Istu | Sugar | Boy | Native American |
| Iye | Smoke | Boy | Native American |
| Imala | Disaplines | Girl | Native American |
| Isi | Deer (Choctaw) | Girl | Native American |
| Istas | Snow | Girl | Native American |
| Ituha | Sturdy oak | Girl | Native American |
| Izusa | White stone | Girl | Native American |
| | | | |
| --- | --- | --- | --- |
| Jacy | Moon | Boy | Native American |
| Jolon | Valley of the dead oaks | Boy | Native American |
| | | | |
| --- | --- | --- | --- |
| Kachada | White man (Hopi) | Boy | Native American |
| Kaga | Chronicler | Boy | Native American |
| Kajika | Walks without sound | Boy | Native American |
| Kangee | Raven (Sioux) | Boy | Native American |
| Kele | Sparrow (Hopi) | Boy | Native American |
| Keme | Secret Pajackok – thunder (Algonquin) | Boy | Native American |
| Kesegowaase | Swift (Algonquin) | Boy | Native American |
| Kestejoo | Slave (Algonquin) | Boy | Native American |
| Kitchi | Brave (Algonquin) | Boy | Native American |
| Knoton | Wind | Boy | Native American |
| Kohana | Swift (Sioux) | Boy | Native American |
| Kohkahycumest | White crow or white antelope (Cheyenne) | Boy | Native American |
| Kolichiyaw | Skunk (Hopi) | Boy | Native American |
| Kosumi | Fishes for salmon with spear (Miwok) | Boy | Native American |
| Kotori | Screech owl spirit (Hopi) | Boy | Native American |
| Kuckunniwi | Little wolf (Cheyenne) | Boy | Native American |
| Kuruk | Bear (Pawnee) | Boy | Native American |
| Kwahu | Eagle (Hopi) | Boy | Native American |
| Kwatoko | Bird with big beak (Hopi) | Boy | Native American |
| Kachina | Spirit (Hopi) | Girl | Native American |
| Kakawangwa | Bitter (Hopi) | Girl | Native American |
| Kanti | Sings (Algonquin) | Girl | Native American |
| Kasa | Dressed in furs (Hopi) | Girl | Native American |
| Kay | Elder sister (Hopi) | Girl | Native American |
| Keegsquaw | Virgin (Algonquin) | Girl | Native American |
| Keezheekoni | Burning fire (Chippewa) | Girl | Native American |
| Kimi | Secret (Algonquin) | Girl | Native American |
| Kineks | Rosebud | Girl | Native American |
| Kiwidinok | Of the wind (Chippewa) | Girl | Native American |
| Koko | Night (Black Foot) | Girl | Native American |
| | | | |
| --- | --- | --- | --- |
| Kokyangwuti | Spider woman at middle age (Hopi) | Girl | Native American |
| Kuwanlelenta | To make beautiful surroundings (Hopi) | Girl | Native American |
| Kuwanyamtiwa | Beautiful badger going over the hill (Hopi) | Girl | Native American |
| Kuwanyauma | Butterfly showing beautiful wings (Hopi) | Girl | Native American |
| | | | |
| --- | --- | --- | --- |
| Langundo | Peaceful | Boy | Native American |
| Lansa | Lance (Hopi) | Boy | Native American |
| Lapu | Cedar bark (Hopi) | Boy | Native American |
| Len | Flute (Hopi) | Boy | Native American |
| Lenno | Man | Boy | Native American |
| Leyti | Shaped like an abalone shell (Miwok) | Boy | Native American |
| Lise | Salmon's head rising above water (Miwok) | Boy | Native American |
| Liwanu | Growl of a bear (Miwok) | Boy | Native American |
| Lokni | Rain falls through the roof (Miwok) | Boy | Native American |
| Lonato | Flint | Boy | Native American |
| Lootah | Red (Sioux) | Boy | Native American |
| Lenmana | Flute girl (Hopi) | Girl | Native American |
| Leotie | Flower of the prairie | Girl | Native American |
| Lomahongva | Beautiful clouds arising (Hopi) | Girl | Native American |
| Lomasi | Pretty flower | Girl | Native American |
| Lulu | Rabbit | Girl | Native American |
| Luyu | Wild dove | Girl | Native American |
| | | | |
| --- | --- | --- | --- |
| Machakw | Horny toad (Hopi) | Boy | Native American |
| Machk | Bear (Algonquin) | Boy | Native American |
| Mahkah | Earth (Sioux) | Boy | Native American |
| Mahpee | Sky (Sioux) | Boy | Native American |
| Makkapitew | He has large teeth (Algonquin) | Boy | Native American |
| Makya | Eagle hunter (Hopi) | Boy | Native American |
| Mantotohpa | Four bears (Cheyenne) | Boy | Native American |
| Masichuvio | Gray deer (Hopi) | Boy | Native American |
| Maska | Strong | Boy | Native American |
| Matchitehew | He has an evil heart (Algonquin) | Boy | Native American |
| Matchitisiw | He has bad character (Algonquin) | Boy | Native American |
| Matoskah | White bear (Sioux) | Boy | Native American |
| Matunaagd | Fights (Algonquin) | Boy | Native American |
| Matwau | Enemy (Algonquin) | Boy | Native American |
| Maza blaska | Flat iron (Dakota) | Boy | Native American |
| Megedagik | Kills many (Algonquin) | Boy | Native American |
| Mekledoodum | Conceited (Algonquin) | Boy | Native American |
| Meturato | Black kettle (Cheyenne) | Boy | Native American |
| Milap | Charitable | Boy | Native American |
| Mingan | Gray wolf | Boy | Native American |
| Minninnewah | Whirlwind (Cheyenne) | Boy | Native American |
| Misu | Rippling brook (Miwok) | Boy | Native American |
| Mochni | Talking bird (Hopi) | Boy | Native American |
| Mojag | Never silent | Boy | Native American |
| Mokatavatah | Black kettle (Cheyenne) | Boy | Native American |
| Moketavato | Black kettle (Cheyenne) | Boy | Native American |
| Moketaveto | Black kettle (Cheyenne) | Boy | Native American |
| Moketoveto | Black kettle (Cheyenne) | Boy | Native American |
| Moki | Deer (Hopi) | Boy | Native American |
| Mokovaoto | Black kettle (Cheyenne) | Boy | Native American |

| | | | |
| --- | --- | --- | --- |
| Molimo | Bear walking into shade (Miwok) | Boy | Native American |
| Mona | Gathers jimson weed seed (Miwok) | Boy | Native American |
| Mongwau | Owl (Hopi) | Boy | Native American |
| Motavato | Black kettle (Cheyenne) | Boy | Native American |
| Motega | New arrow | Boy | Native American |
| Muata | Yellow jackets inside a nest (Miwok) | Boy | Native American |
| Mukki | Child (Algonquin) | Boy | Native American |
| Muraco | White moon | Boy | Native American |
| Magena | Moon | Girl | Native American |
| Mahal | Woman | Girl | Native American |
| Mai | Coyote | Girl | Native American |
| Makkitotosimew | She has large breasts (Algonquin) | Girl | Native American |
| Mansi | Plucked flower (Hopi) | Girl | Native American |
| Maralah | Born during an earthquake | Girl | Native American |
| Mausi | Plucks flowers | Girl | Native American |
| Meda | Prophetess | Girl | Native American |
| Memdi | Henna | Girl | Native American |
| Meoquanee | Wears red (Chippewa) | Girl | Native American |
| Miakoda | Power of the moon Note: This Database is Copyright Dogwood Technical Services Inc. 1995. | Girl | Native American |
| Migisi | Eagle (Chippewa) | Girl | Native American |
| Mika | Intelligent raccoon | Girl | Native American |
| Minal | Fruit | Girl | Native American |
| Mona | Gathered of the seed of a jimson weed | Girl | Native American |
| Muna | Overflowing spring (Hopi) | Girl | Native American |

He works (Navajo)
Boy
Native American
Naalyehe ya sidahi
Trader (Navajo)
Boy
Native American
Nahcomence
Oldbark antelope (Cheyenne)
Boy
Native American
Nahele
Forest
Boy
Native American
Nahiossi
Has three fingers (Cheyenne)
Boy
Native American
Napayshni
Strong or courageous (Sioux)
Boy
Native American
Nastas
Curve like foxtail grass (Navajo)
Boy
Native American
Nawat
Left handed
Boy
Native American
Nawkaw
Wood (Winnebago)
Boy
Native American
Nayati
He who wrestles
Boy
Native American
Neeheeoeewootis
High backed wolf (Cheyenne)
Boy
Native American
Neka
Wild goose
Boy
Native American
Nigan
Ahead
Boy
Native American
Niichaad
Swollen (Navajo)
Boy
Native American
Nikiti
Round or smooth
Boy
Native American
Nitis
Friend
Boy
Native American
Nixkamich
Grandfather (Algonquin)
Boy
Native American
Niyol
Wind (Navajo)
Boy
Native American
Nodin
Wind
Boy
Native American
Nootau
Fire (Algonquin)
Boy
Native American
Nosh
Father (Algonquin)
Boy
Native American
Noshi
Father (Algonquin)
Boy
Native American
Nukpana
Evil (Hopi)
Boy
Native American
NaCumbea
Comes from the native american name Nacoma which means strong warrior.
Girl
Native American
Nadie
Wise (Algonquin)
Girl
Native American
Nakoma
Great warrior or Great spirit
Girl
Native American
Namid
Star dancer (Chippewa)
Girl
Native American
Nara
From Nara
Girl
Native American
Nashota
Twin
Girl
Native American
Nata
Speaker
Girl
Native American
| | | | |
| --- | --- | --- | --- |
| Nijlon | Mistress (Algonquin) | Girl | Native American |
| Nina | Strong | Girl | Native American |
| Nita | Bear (Choctaw) | Girl | Native American |
| Nittawosew | She is not sterile (Algonquin) | Girl | Native American |
| Nituna | Daughter | Girl | Native American |
| Nokomis | Grandmother (Chippewa) | Girl | Native American |
| Nova | Chases butterfly (Hopi) | Girl | Native American |
| Nukpana | Evil (Hopi) | Girl | Native American |
| Numees | Sister (Algonquin) | Girl | Native American |
| Nuna | Land | Girl | Native American |
| Nuttah | My heart (Algonquin) | Girl | Native American |
| | | | |
| --- | --- | --- | --- |
| Ocumwhowurst | Yellow wolf (Cheyenne) | Boy | Native American |
| Ocunnowhurst | Yellow wolf (Cheyenne) | Boy | Native American |
| Odakota | Friend (Sioux) | Boy | Native American |
| Ogaleesha | Wears a red shirt (Sioux) | Boy | Native American |
| Ohanko | Reckless | Boy | Native American |
| Ohanzee | Shadow (Sioux) | Boy | Native American |
| Ohcumgache | Little wolf (Cheyenne) | Boy | Native American |
| Ohitekah | Brave (Sioux) | Boy | Native American |
| Okhmhaka | Little wolf (Cheyenne) | Boy | Native American |
| Omawnakw | Cloud feather (Hopi) | Boy | Native American |
| Otaktay | Kills many (Sioux) | Boy | Native American |
| Otoahhastis | Tall bull (Cheyenne) | Boy | Native American |
| Otoahnacto | Bull bear (Cheyenne) | Boy | Native American |
| Ouray | Arrow | Boy | Native American |
| Odahingum | Rippling water (Chippewa) | Girl | Native American |
| Ogin | Wild rose | Girl | Native American |
| Olathe | Beautiful | Girl | Native American |
| Ominotago | Beautiful voice (Chippewa) | Girl | Native American |
| Onawa | Wide awake | Girl | Native American |
| Onida | The one searched for | Girl | Native American |
| Oota dabun | Day star (Algonquin) | Girl | Native American |
| | | | |
| --- | --- | --- | --- |
| Pachu'a | Feathered water snake (Hopi) | Boy | Native American |
| Paco | Eagle | Boy | Native American |
| Pahana | Lost white brother (Hopi) | Boy | Native American |
| Pallatin | Fighter. | Boy | Native American |
| Pallaton | Warrior | Boy | Native American |
| Pannoowau | He lies (Algonquin) | Boy | Native American |
| Pat | Fish | Boy | Native American |
| Patamon | Tempest | Boy | Native American |
| Patwin | Man | Boy | Native American |
| Pay | He is coming | Boy | Native American |
| Payat | He is coming | Boy | Native American |
| Payatt | He is coming | Boy | Native American |
| Paytah | Fire (Sioux) | Boy | Native American |
| PiMne | Weasel (Hopi) | Boy | Native American |
| Powwaw | Priest (Algonquin) | Boy | Native American |
| Pakwa | Frog (Hopi) | Girl | Native American |
| Pamuy | Water moon (Hopi) | Girl | Native American |
| Pauwau | Witch (Algonquin) | Girl | Native American |
| Pavati | Clear water (Hopi) | Girl | Native American |
| Peta | Golden eagle (Black Foot) | Girl | Native American |
| Petunia | Flower name | Girl | Native American |
| Polikwaptiwa | Butterfly sitting on a flower (Hopi) | Girl | Native American |
| Poloma | Bow (Choctaw) | Girl | Native American |
| Powaqa | Witch (Hopi) | Girl | Native American |
| Pules | Pigeon (Algonquin) | Girl | Native American |
| | | | |
| --- | --- | --- | --- |
| Qaletaqa | Guardian of the people (Hopi) | Boy | Native American |
| Qochata | White man (Hopi) | Boy | Native American |
| | | | |
| --- | --- | --- | --- |
| Rowtag | Fire (Algonquin) | Boy | Native American |
| Rozene | Rose | Girl | Native American |
| | | | |
| --- | --- | --- | --- |
| Sahale | Falcon | Boy | Native American |
| Sakima | King | Boy | Native American |
| Sani | The old one (Navajo) | Boy | Native American |
| Segenam | Lazy (Algonquin) | Boy | Native American |
| Sewati | Curved bear claw (Miwok) | Boy | Native American |
| Shilah | Brother (Navajo) | Boy | Native American |
| Shiriki | Coyote (Pawnee) | Boy | Native American |
| Shiye | Son (Navajo) | Boy | Native American |
| Shizhe'e | Father (Navajo) | Boy | Native American |
| Shoemowetochawcawe | High backed wolf (Cheyenne) | Boy | Native American |
| Sicheii | Grandfather (Navajo) | Boy | Native American |
| Sik'is | Friend (Navajo) | Boy | Native American |
| Sike | He sits at home (Navajo) | Boy | Native American |
| Sikyahonaw | Yellow bear (Hopi) | Boy | Native American |
| Sikyatavo | Yellow rabbit (Hopi) | Boy | Native American |
| Siwili | Tail of the fox | Boy | Native American |
| Skah | White (Sioux) | Boy | Native American |
| Songaa | Strong | Boy | Native American |
| Sowi'ngwa | Black – tailed deer (Hopi) | Boy | Native American |
| Sucki | Black (Algonquin) | Boy | Native American |
| Sunukkuhkau | He crushes (Algonquin) | Boy | Native American |
| Salali | Squirrel (Cherokee) | Girl | Native American |
| SBtinka | Magical dancer | Girl | Native American |
| Shada | Pelican | Girl | Native American |
| Shania | | Girl | Native American |
| Sheshebens | Small duck (Chippewa) | Girl | Native American |
| Shuman | Rattlesnake handler (Hopi) | Girl | Native American |
| Sihu | Flower (Hopi) | Girl | Native American |
| Sinopa | Fox (Black Foot) | Girl | Native American |
| Sisika | Bird | Girl | Native American |
| | | | |
| --- | --- | --- | --- |
| Sokanon | Rain (Algonquin) | Girl | Native American |
| Sokw | Sour (Algonquin) | Girl | Native American |
| Sooleawa | Silver (Algonquin) | Girl | Native American |
| Soyala | Time of the winter solstice (Hopi) | Girl | Native American |
| Sunki | To catch up with (Hopi) | Girl | Native American |
| | | | |
| --- | --- | --- | --- |
| T'iis | Cottonwood (Navajo) | Boy | Native American |
| Tahkeome | Little robe (Cheyenne) | Boy | Native American |
| Tahmelapachme | Dull knife (Cheyenne) | Boy | Native American |
| Taima | Thunder | Boy | Native American |
| Takoda | Friend to everyone (Sioux) | Boy | Native American |
| Tangakwunu | Rainbow (Hopi) | Boy | Native American |
| Tasunke | Horse (Dakota) | Boy | Native American |
| Tatanka ptecila | Short bull (Dakota) | Boy | Native American |
| Tate | He who talks too much | Boy | Native American |
| Teetonka | Talks too much (Sioux) | Boy | Native American |
| Telutci | Bear making dust (Miwok) | Boy | Native American |
| Tihkoosue | Short (Algonquin) | Boy | Native American |
| Tocho | Mountain lion (Hopi) | Boy | Native American |
| Togquos | Twin (Algonquin) | Boy | Native American |
| Tohopka | Wild beast (Hopi) | Boy | Native American |
| Tokala | Fox (Dakota) | Boy | Native American |
| Tooantuh | Spring frog (Cherokee) | Boy | Native American |
| Ts~egan | Crane (Algonquin) | Boy | Native American |
| Tse | Rock (Navajo) | Boy | Native American |
| Tsiishch'ili | Curly haired (Navajo) | Boy | Native American |
| Tuketu | Bear making dust (Miwok) | Boy | Native American |
| Tupi | To pull up (Miwok) | Boy | Native American |
| Tablita | Tiara (Hopi) | Girl | Native American |
| Tahki | Cold (Algonquin) | Girl | Native American |
| Taima | Thunder | Girl | Native American |
| Takala | Corn tassel (Hopi) | Girl | Native American |
| Tala | Wolf | Girl | Native American |
| Talulah | Leaping water (Choctaw) | Girl | Native American |
| Tama | Thunder | Girl | Native American |
| Tansy | Name of a flower (Hopi) | Girl | Native American |
| | | | |
| --- | --- | --- | --- |
| Tayanita | Young beaver (Cherokee) | Girl | Native American |
| Tehya | Predous | Girl | Native American |
| Tiponi | Child of importance (Hopi) | Girl | Native American |
| Tis-see-woo-na-tis | She who bathes with her knees (Cheyenne) | Girl | Native American |
| Tiva | Dance (Hopi) | Girl | Native American |
| Totsi | Moccasins (Hopi) | Girl | Native American |
| Tuwa | Earth (Hopi) | Girl | Native American |
| | | | |
| --- | --- | --- | --- |
| Uzumati | Bear (Miwok) | Boy | Native American |
| Una | Remember (Hopi) | Girl | Native American |
| | | | |
| --- | --- | --- | --- |
| Vaive atoish | Alights on the cloud (Cheyenne) | Boy | Native American |
| Vaiveahtoish | Alights on the cloud (Cheyenne) | Boy | Native American |
| Viho | Chief (Cheyenne) | Boy | Native American |
| Vipponah | Slim face (Cheyenne) | Boy | Native American |
| Vohkinne | Roman nose (Cheyenne) | Boy | Native American |
| Voistitoevitz | White cow (Cheyenne) | Boy | Native American |
| Voisttitoevetz | White cow (Cheyenne) | Boy | Native American |
| Vokivocummast | White antelope (Cheyenne) | Boy | Native American |
| | | | |
| --- | --- | --- | --- |
| Wahanassatta | He who walks with his toes turned outward (Cheyenne) | Boy | Native American |
| Wahchinksapa | Wise (Sioux) | Boy | Native American |
| Wahchintonka | Has much Practice (Sioux) | Boy | Native American |
| Wahkan | Sacred (Sioux) | Boy | Native American |
| Wakiza | Desperate warrior | Boy | Native American |
| Wamblee | Eagle (Sioux) | Boy | Native American |
| Wambleesha | White eagle (Sioux) | Boy | Native American |
| Wambli waste | Good eagle (Dakota) | Boy | Native American |
| Wanageeska | White spirit (Sioux) | Boy | Native American |
| Wanahton | Charger (Sioux) | Boy | Native American |
| Wanikiy | Savior (Sioux) | Boy | Native American |
| Wapi | Lucky | Boy | Native American |
| Waquini | Hook nose (Cheyenne) | Boy | Native American |
| Weayaya | Setting sun (Sioux) | Boy | Native American |
| Wematin | Brother (Algonquin) | Boy | Native American |
| Wemilat | Of wealthy parents | Boy | Native American |
| Wicasa | Sage (Dakota) | Boy | Native American |
| Wikvaya | One who brings (Hopi) | Boy | Native American |
| Wohehiv | Dull knife (Cheyenne) | Boy | Native American |
| Wokaihwokomas | White antelope (Cheyenne) | Boy | Native American |
| Wuyi | Soaring turkey vulture (Miwok) | Boy | Native American |
| Wynono | First born | Boy | Native American |
| Waki | Shelter (Hopi) | Girl | Native American |
| Waneta | Charger | Girl | Native American |
| Wenona | Firstborn daughter | Girl | Native American |
| Wicapi wakan | Holy star (Dakota) | Girl | Native American |
| Wikimak | Wife (Algonquin) | Girl | Native American |
| Winema | Chief | Girl | Native American |
| Wuti | Woman (Hopi) | Girl | Native American |
| Wyanet | Beautiful | Girl | Native American |
| | | | |
| --- | --- | --- | --- |
| Yahto | Blue (Sioux) | Boy | Native American |
| Yancy | Englishman | Boy | Native American |
| Yanisin | Ashamed (Navajo) | Boy | Native American |
| Yas | Snow (Navajo) | Boy | Native American |
| Yiska | The night has passed (Navajo) | Boy | Native American |
| Yuma | Chiefs son | Boy | Native American |
| Yamka | Blossom (Hopi) | Girl | Native American |
| Yepa | Snow woman | Girl | Native American |
| Yoki | Rain (Hopi) | Girl | Native American |
| | | | |
| --- | --- | --- | --- |
| Zaltana | High mountain | Girl | Native American |
| Zene | Rose | Girl | Native American |
| Zihna | Spins (Hopi) | Girl | Native American |
| Zitkala | Bird (Dakota) | Girl | Native American |