The first human beatbox in the rap world, and still the best of all time, Doug E. Fresh amazed audiences with his note-perfect imitations of drum machines, effects, and often large samples of hip-hop classics. Fresh was born Doug E. Davis in Barbados, and his first appearance came in 1983 on a single for Spotlight called "Pass the Budda," with Spoonie Gee and DJ Spivey. His introduction to most hip-hop fans, though, came one year later with his astonishing performance in Beat Street behind the Treacherous Three. His first solo features also came in 1984, with "Just Having Fun," waxed for Enjoy, and "Original Human Beatbox" for Vinentertainment.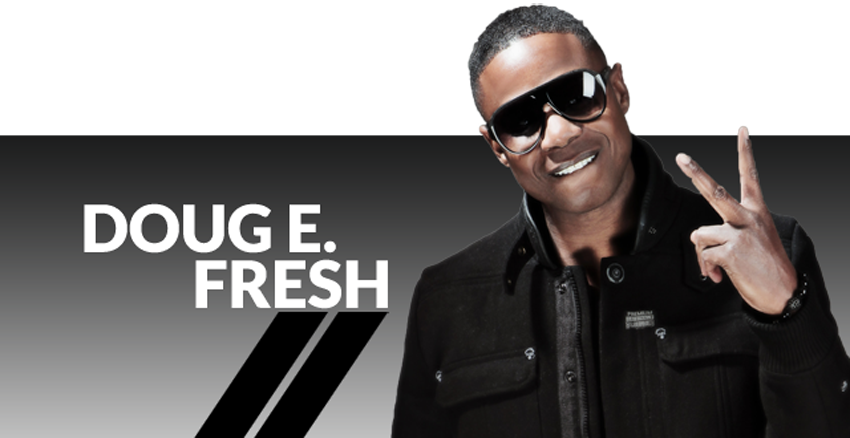 By 1985, Fresh was one of the biggest names in rap music, and his first single for Reality, "The Show/La Di Da Di," became a hip-hop classic.
It was recorded with his Get Fresh Crew, including MC Ricky D (only later to gain fame as Slick Rick), along with Barry Bee and Chill Will. His first LP, 1987's Oh, My God!, featured most of his showpieces, like "Play This Only at Night" and "All the Way to Heaven," along with nods to reggae and even gospel. His second album, 1988's The World's Greatest Entertainer, broke into the Billboard charts thanks to another hot single, "Keep Risin' to the Top," but Slick Rick had already broken from the pack and his LP of the same year, The Great Adventures of Slick Rick, did much better than Doug E. Fresh. Fresh took a break and wasn't able to regain momentum with 1992's Doin' What I Gotta Do, released through MC Hammer's Bust It label. He did reunite on a Slick Rick LP, and recorded again in 1995 for Gee Street.