Here I will teach all I can on the Mayan and Aztec connections:

Now the Saponi came from the West and there is very good evidence they originally came from Aztec and Mayan like city of Cahokia.
However it is possble the Mattamuskeet tribes could have had a Mayan and Aztec influence.
Now we know after the Saponi went into NC in the late 1600's they was a Siouan speaking tribe, however when they came back to Virginia under Lt. gov Spotswood's encouragement, the Saponi had now spoke mostly Algonkina words and was discribed nearly word for word that of the Mattamuskeet tribes (Algonkian speakers of the NC Coast).
The Saponi was mound builders but the Algonkinas was not mound builders.
Now the Saponi and the Mattamuskeet both had a wooden Idol statue who did not resmble themself (4 of these have been found), This idol resembled the tribes of Florida. Their body paint and tattoos also was that of the Florida tribes.
We know after the spainish attacked the Aztec and Mayans, the spainish set their eyes on Florida and they brought with them slaves.  Desoto even made his way up into North Carolina. Many of the slaves they had was Aztec and Mayans.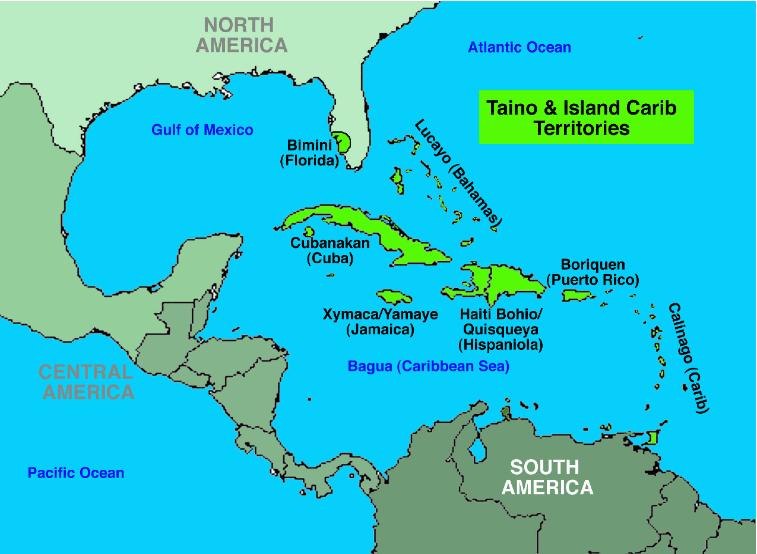 An Untold Story of Ethnic Cleansing in America While American school children learn of columbus's role in the discovery of the New World, they aren't told the entire story. For example, Columbus employed both Moorish and Spanish sailors, and himself may have been Jewish. On his fourth voyage in 1502 he records two important discoveries:
First, on the Caribbean island of Guadeloupe, he discovered an iron pot and an old ship's mast preserved in an Indian hut. He and his crew determined these artifacts had come from the Canary Islands. The Canaries, a Portuguese possession, had been a favorite dumping ground for Conversos of Muslim Berber origin.
Second, on July 31, 1502, came an even more extraordinary discovery. Off the island of Jamaica, Columbus encountered strange people on a strange ship that western historians have generally considered to be Mayan Indians.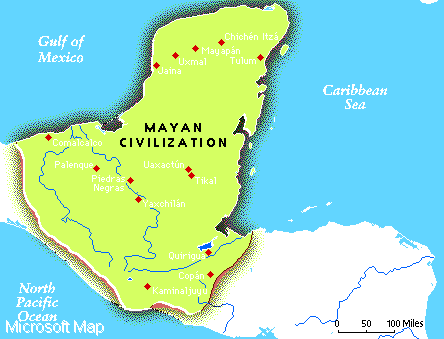 This ship was forty feet ling with a diameter of eight feet, and had a shaded pavilion in the center. From a distance, Columbus thought it to be uncannily like the Moorish galleys he and so often seen the the Mediterranean. There were approximately forty men and women on thie galley and unlike the Jamaican Indians, these people wore clothing: sleeveless shirts and with showy colors and designs like those Columbus had seen, in his own, in Muslim Granada.
These so-called Mayan Indians carried a cargo of tools, copper implements, and forges for working copper. But perhaps Columbus's striking observation was that the women aboard this galley "covered their faces like the women of Granada." Were these truly Mayan Indians? Or simply one more case of biased historians refusing to accept the fact that Muslims could have reached the New World before Columbus? Columbus certainly considered the possibility.
The establishment of Jamestown, Virginia in 1607 was indeed an important event in American history. Bit is was by no means the first European settlement in the New World. The Spanish established the Santa Elena, South Carolina, colony in 1566, forty yrs before Jamestown. The colony thrived for more than twenty yrs until it was overrun by the English in 1587. But since the English won the battle for this Nation, Santa Elena was conveniently left out of American history books.
North African Berbers and Turks captured in the Mediterranean by the Spanish and Portuguese were regularly used as galley slaves in ships crossing the Atlantic. Once in the New World, these Muslim captives were assigned to slave labor on sugar plantations and in the mining operations of among other places, Cuba and Brazil.
Perhaps the most stunning evidence is the gene frequency research conducted in 1990 by Dr. James Guthrie, who performed a reanalysis of 177 Melungeon blood samples taken in 1969, in east Tennessee and SW Virginia. Dr Guthrie compared the frequency of certain genes within the Melungion sample to the know genetic make-up of nearly 200 other world population groups. His findings indicated no significant differences between the Melungeon people of east Tennessee and SW Virginia, and the people of North Africa and especially Morocco, Algeria and Libya and the Calician mountains of Spain and Portugal, Iraq, Cyprus, Malta, the Canary Islands and extreme southern Italy, and most interesting certain South American Indians and last but not least, the Turks.
http://www.iol.ie/~afifi/BICNews/Books/books8.htm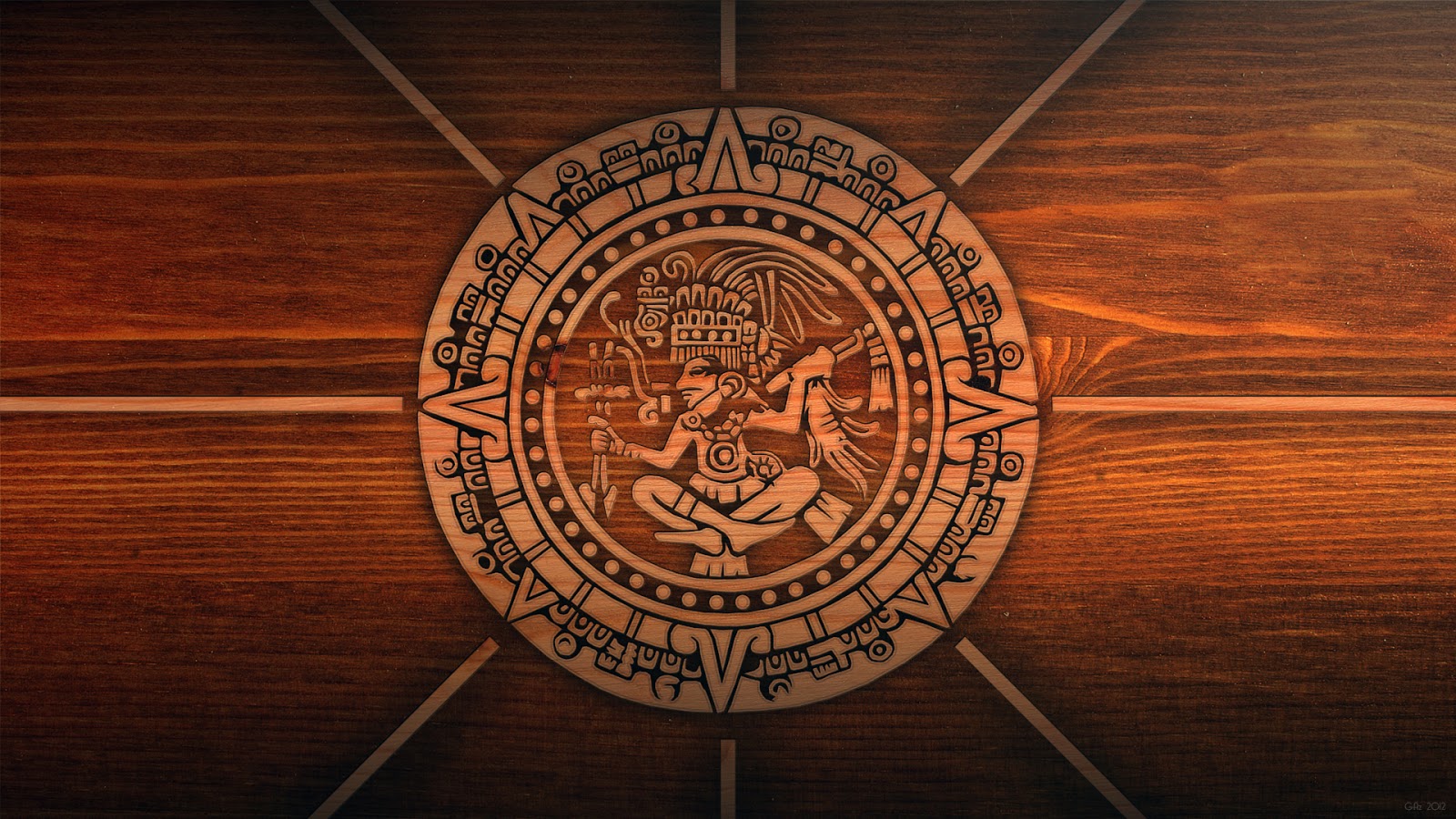 We also know the slave trader and pirate / privateer was going to South America and bringing Natives back to England….it is said some of these was in fact Aztec
Sir Francis Drake's men  had went to Mexico City area and left some of his people….these men was repairing their ships and may have picked up Aztecs from the spainish for labor, from here they entered Florida and took a 11 month journey thru the trading paths of the Native Americans, the trip took 11 months before they made it to Canada, many men stop their journey so they may live among various tribes along the way,  On this trading path after getting thru Florida the path would take you to the Cherokee then to the Occaneechi, then to the Saponi and Monacan villages.
Many slaves was brought from the Aztecs and Mayans into the West indies (Carribeans) and from there into Florida.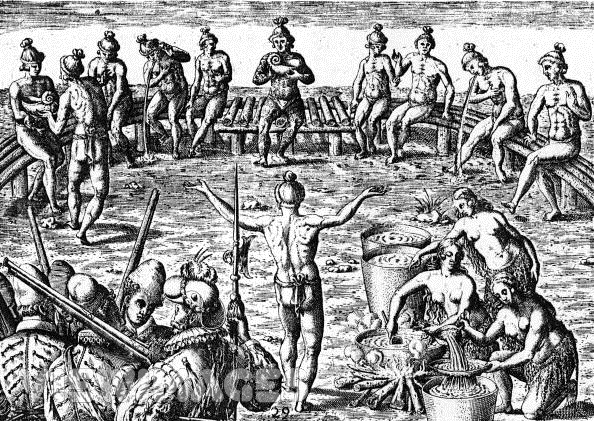 We also know even before the Spainish came, the Mayans and Florida shared the same coast and when they looked into the Gulf of Mexico they would have actually been facing each other. The Mayans by boat would have travel about a state's distance away and entered Cuba, from there going another state's distance away to reach the florida tribes.Or you could say the distance from the Mayans to the Florida tribes would almost the same as traveling from Miami, Florida to Atlanta, Georgia. So the Mayans could have traded with the Florida tribes prior to the Spainish contact and then the Aztecs could have had contact after Spainish contact.
The Spainish and Portuguese was often seen together, many descendants of Native Americans in the SE had many ancestors who claimed to be Portuguese,  the Saponi descendants often have ancestors on records claiming Portuguese and Native descent. The Spainish was all over the SE during the early 1500's.
So with that I can now show you very simular things.
Remember Cahokia was the USA's version of the Aztec and Mayans, so keep that in mind also.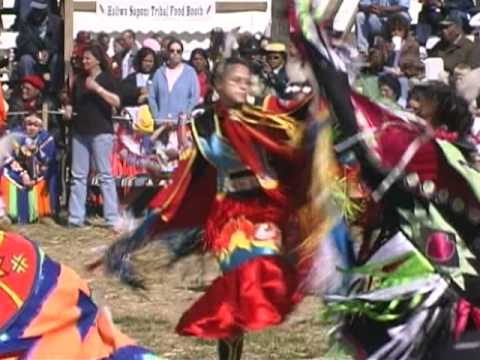 THE Discoveries of JOHN LEDERER from Virginia to the West of Carolina, and other parts of the Continent These parts were formerly possessed by the Tacci, alias Dogi but they are extinct; and the Indians now seated here, are distinguished into the several Nations of Mahoe, Nuntaneuck,aliàs Nuntaly, Nahyssan, Sapon, Managog, Mangoack, Akenatzy,and Monakin,&c. One Language is common to them all, though they differ in Dialects. The Indians now seated in these parts, are none of those which the English removed from Virginia, but a people driven by an Enemy from the Northwest, and invited to sit down here by an Oracle above four hundred years since, as they pretend: for the ancient inhabitants of Virginia were far more rude and barbarous, feeding onely upon raw flesh and fish, until these taught them to plant Corn, and shewed them the use of it. But before I treat of their ancient Manners and Customs, it is necessary I should shew by what means the knowledge of them hath been conveyed from former ages to posterity. Three ways they supply their want of Letters: first by Counters, secondly by Emblemes or Hieroglyphicks, thirdly by Tradition delivered in long Tales from father to son, which being children they are made to learn by rite.
Page 4 For Counters, they use either Pebbles, or short scantlings of straw or reeds. Where a Battel has been fought, or a Colony seated, they raise a small Pyramid of these stones, consisting of the number slain or transplanted. Their reeds and straws serve them in Religious Ceremonies: for they lay them orderly in a Circle when they prepare for Devotion or Sacrifice; and that performed, the Circle remains still for it is Sacriledge to disturb or to touch it the disposition and sorting of the straws and reeds, shew what kinde of Rites have there been celebrated, as Invocation, Sacrifice, Burial The faculties of the minde and body they commonly express by Emblems. By the figure of a Stag, they imply swiftness; by that of a Serpent, wrath; of a Lion, courage; of a Dog, fidelity; by a Swan, they signifie the English,alluding to their complexion, and flight over the Sea. An account of Time, and other things, they keep on a string or leather thong tied in knots of several colours. I took particular notice of small Wheels serving for this purpose among the Oenocks, because I have heard that the Mexicans use the same. Every Nation gives his particular Ensigne or Arms: The Sasquesahanaugh a Tarapine, or small Tortoise; the Akenatzy's (This is the Occaneechi of the Saponi) a Serpent; the Nahyssanes (This is the Tutelo and holds the same for the Monacan and Manahaocs) three Arrows. In this they likewise agree with the Mexican Indians. They worship one God, Creater of all things, whom some call Okaee (Okee to the Mattamuskeet) ,others Mannith: to him alone the High priest, or Periku,offers Sacrifice; and yet they believe he has no regard to sublunary affairs, but commits the Government of Mankinde to lesser Deities, as Quiacosough and Tagkanysough,that is, good and evil Spirits: to these the inferiour Priests pay their devotion and Sacrifice, at which they make recitals, to a lamentable Tune, of the great things done by their Ancestors. From four women, viz. Pash, Sepoy, Askarin, and Maraskarin, they derive the Race of Mankinde; which they
Page 5 therefore divide into four Tribes, distinguished under several names. They very religiously observe the degrees of Marriage, which they limit not to distance of Kindred, but difference of Tribes, which are continued in the issue of the Females: now for two of the same Tribe to match, is abhorred as Incest, and punished with great severity. Their places of Burial they divide into four quarters, assigning to every Tribe one: for, to mingle their bodies, even when dead, they hold wicked and ominous. They commonly wrap up the corpse in beasts skins, and bury with it Provision and Housholdstuff for its use in the other world. When their great men die, they likewise slay prisoners of War to attend them (This was done by taking pine splinters and placing it all over the body then liting it on fire, when the prisoner fell to the ground a warrior would run up and hit him over the head with the Tomahawk, to not kill these prisoners was taken as disrespect to you great warriors and would anger the creator). They believe the transmigration of souls: for the Angry they say is possest with the spirit of a Serpent; the Bloudy, with that of a Wolf; the Timorous, of a Deer; the Faithful, of a Dog, &c. and therefore they are figured by these Emblemes. Elizium, or the abode of their lesser Deities, they place beyond the Mountains and Indian Ocean. Though they want those means of improving Humane Reason, which the use of Letters affords us; let us not therefore conclude them wholly destitute of Learning and Sciences: for by these little helps which they have found, many of them advance their natural understandings to great knowledge in Physick, Rhetorick, and Policie of Government: for I have been present at several of their Consultations and Debates, and to my admiration have heard some of their Seniors deliver themselves with as much Judgement and Eloquence as I should have expected from men of Civil education and Literature.
The Following is Part of the book, Dinwiddie County, "The Countrey of the Apamatica" compiled by the workers of the Writers' Program of the Work Projects Administration in the State of Virginia…Based on the document written by Abraham Wood. Following nine days at Fort Henry, the expedition started for the Cherokee country. Wood saw Needham off with high hopes of his successful return in -the spring. However, in January, when Indian rumors came to the fort that Needham had been murdered, Wood sent a runner into the back country to get the facts. Before this emissary returned, however, Henry Hatcher, an independent trader who had lately been with the Occaneechi, came to Fort Henry and told of Needham's murder, naming as his assassin John Hasecoll, an Occaneechi half-breed, known also as Indian John. This scoundrel, "a fat, thick, bluff-faced fellow," was well known to both Wood and Needham, being none other than the Indian who had been with Needham on his first visit to the Cherokee. The party had proceeded more than 70 miles before Indian John's designs began to take shape. Then, near the Saura town, when Needham rebuked an Indian for letting his pack slip while crossing a stream, Indian John had become surly and threatening. After camp was made that night, Needham had decided to restore discipline and, with a gesture of Garlessness, had thrown his hatchet to the ground near the guide, saying: "What, John, are you minded to kill me?" At this the halfbreed had shot the white man through the head. Terrified, the Tomahitans had fallen to their knees bewailing that now the English would be upon them for Needham's death. But the murderer had ripped out Needham's heart with his knife and shouted defiance to "all the English." Then, turning on the cowering Tomahitans, he had ordered them to go on to their village and kill the white man waiting there for Needham's return. With this he had stripped the body and had taken from the expedition packs as much as he could load on the dead leader's horse, had given Needham's sword to one of the Tomahitans and ridden toward the Occaneechi village. There he had boasted of what he had done and displayed the Englishman's pistols. Some of the Tomahitans, hastening home and finding the king away, had dragged Gabriel Arthur to a stake and gathered dry canes from the river's bank to pile at his feet. But, before the pyre was lighted, the king had come back, shot the ringleader, and taken the white boy to the safety of his own house. Soon the time was at hand for tribal marauding parties to go out, not only against white settlements but against enemy tribes. The king commanded Gabriel to go on these raids, promising that later in the spring he would personally conduct him back to his white master. After many adventures, which Wood recounted in his letter, the lad finally reached Fort Henry, where he was welcomed with great rejoicing-
1729: William Byrd while visiting one of the Cheroenhaka (Nottoway) Indian Towns in Southampton County – "the young men danced to beat of a gore drum, stretched tight with a skin – the women wore Blue and Red Match Coats with their hair braided with Blue and White beads." This is not Saponi..but it helps understand the use of the colors blue and Red.
7th. The next day being Sunday, we ordered notice to be sent to all the neighbourhood that there would be a sermon at this place, and an opportunity of christening their children. But the likelihood of rain got the better of their devotion, and what, perhaps, might still be a stronger motive of their curiosity. In the morning we despatched a runner to the Nottoway town, to let the Indians know we intended them a visit that evening, and our honest landlord was so kind as to be our pilot thither, being about four miles from his house. Accordingly in the afternoon we marched in good order to the town, where the female scouts, stationed on an eminence for that purpose, had no sooner spied us, but they gave notice of our approach to their fellow citizens by continual whoops and cries, which could not possibly have been more dismal at the sight of their most implacable enemies. This signal assembled all their great men, who received us in a body, and conducted us into the fort. This fort was a square piece of ground, inclosed with substantial puncheons, or strong palisades, about ten feet high, and leaning a little outwards, to make a scalade more difficult. Each side of the square might be about a hundred yards long, with loop-holes at proper distances, through which they may fire upon the enemy. Within this inclosure we found bark cabins sufficient to lodge all their people, in case they should be obliged to retire thither. These cabins are no other but close arbours made of saplings, arched at the Page 35 top, and covered so well with bark as to be proof against all weather. The fire is made in the middle, according to the Hibernian fashion, the smoke whereof finds no other vent but at the door, and so keeps the whole family warm, at the expense both of their eyes and complexion. The Indians have no standing furniture in their cabins but hurdles to repose their persons upon, which they cover with mats and deer-skins. We were conducted to the best apartments in the fort, which just before had been made ready for our reception, and adorned with new mats, that were very sweet and clean. The young men had painted themselves in a hideous manner, not so much for ornament as terror. In that frightful equipage they entertained us with sundry war dances, wherein they endeavoured to look as formidable as possible. The instrument they danced to was an Indian drum, that is, a large gourd with a skin braced tight over the mouth of it. The dancers all sang to the music, keeping exact time with their feet, while their heads and arms were screwed into a thousand menacing postures. Upon this occasion the ladies had arrayed themselves in all their finery. They were wrapped in their red and blue match coats, thrown so negligently about them, that their mahogany skins appeared in several parts, like the Lacedæmonian damsels of old. Their hair was braided with white and blue peak, and hung gracefully in a large roll upon their shoulders. This peak consists of small cylinders cut out of a conch shell, drilled through and strung like beads. It serves them both for money and jewels, the blue being of much greater value than the white, for the same reason that Ethiopian mistresses in France are dearer than French, because they are more scarce. The women wear necklaces and bracelets of these precious materials, when they have a mind to appear lovely. Though their complexions be a little sad-coloured, yet their shapes are very strait and well proportioned. Their faces are seldom handsome, yet they have an air of innocence and bashfulness, that with a little less dirt would not fail to make them desirable. Such charms might have had their full effect upon men who had been so long deprived of female conversation, but that the whole winter's soil was so crusted on the skins of those dark angels, that it required a very strong appetite to approach them. The bear's oil, with which they anoint their persons all over, makes their skins soft, and at the same time protects them from every species of vermin that use to be troublesome to other uncleanly people. We were unluckily so many, that they could not well make us the compliment of bed-fellows, according to the Indian rules of hospitality, though a grave matron whispered one of the commissioners very civilly in the ear, that if her daughter had been but one year older, she should have been at his devotion. It is by no means a loss of reputation among the Indians, for damsels that are single to have intrigues with the men; on the contrary, they account it an argument of superior merit to be liked by a great number of gallants. However, like the ladies that game, they are a little mercenary in their amours, and seldom bestow their favours out of stark love and kindness. But after these women have once appropriated their charms by marriage, they are from thenceforth faithful to their vows, and will hardly ever be tempted by an agreeable gallant, or be provoked by a brutal or even by a careless husband to go astray. The little work that is done among the Indians is done by the poor women, while the men are quite idle, or at most employed only in the gentlemanly diversions of hunting and fishing. I am sorry I cannot give a better account of the state of the poor Indians with respect to Christianity, although a great deal of pains has been and still continues to be taken with them. For my part, I must be of opinion, as I hinted before, that there is but one way of converting these poor infidels, and reclaiming them from barbarity, and that is, charitably to intermarry with them, according to the modern policy of the most Christian king in Canada and Louisiana.
April 15 1716: Spotwood visits the Saponi indians at Fort Christiana which he is met by . The Saponey are dresed for war and perform a war dance and practice shooting arrows, They numbered 200 men and had recently been Governed by a Queen, she had either died or was dying so are now governed by 12 men, these 12 men meet Spotswood as he arrives and lay several animal skins at his feet and bow to him at the same time. They inform Spotswood thru a interpretor that the Genitoes had surprised 15 of them and had killed these 15 men. They asked for Spotswood's assitance in killing 15 of them (which is the code of the Saponi that if any of your men was killed then you could kill that same number but no more). He agreed that they may take revenge and that he would supply ammunition. They also complained of being cheated by the English which Spotswood furnished resitution. 60 young men then show up with feathers in their hair and thru their Ear like a Earring. Face painted blue and Red (the Saponi war colors). Their hair was cut in fantastic ways with some appearing like a Rooster's comb. They had Blue and Red blankets wraped around them (their war dress), this made them appear like Furies, these men (the soliders) made no speach. Then the women enter, long straight hair to the waist, blanket tied around them and hanging like a petticoat, most of the women was naked from the waist up, the ones not naked from the waist up wore a Mantle over one shoulder made of two deer skins sewed together. These women was greased with bear oil on their head and body which gave a disagreeable smell due to the bear oil mixed with the smoke of their cabins (Cabins was the Saponi current homes). These women was modest and very faithful to their Husbands, straight and well limbed, good shape and extraordinary good features, they look wild and shy of Englishmen with which they will not allow to touch them. The Saponi village was a musket shot from Fort Christiana (which taught 77 children), the village cabins were all joined making a circle with 3 passages 6 feet wide each, the doors all faced inside the circle while the center of the cirlce was a tree stump which the 12 head men spoke on, the infants was hung from trees out of harms way by them being bound to boards in the shape of the child with the top being round in shape, a string went thru a hole on the top of the board making a hoop to place upon tree branches or pin of a post. The boys praticed bow and arrow shooting by shoot at the eye of a axe 20 yards away, spotswood gave the boys knifes and hourglasses. After their village war dance Spotswood treated them to food which they ate wildly. History of the Colony and Ancient Dominion of Virginia By Charles Campbell. Pg.385 (the book lists references). John Fontaine was the author of above.
Since the Catawba was are foten wrote about when the Saponi are wrote about, they traveled together very often, lived in each other's villages, and often married each other, then a description of the Catawba should be mentioned. Originally composed of two separate tribes that merged as the Catawba: Catawba proper and Iswa. De Soto's expedition apparently went directly through their homeland in 1540 but did not mention a name that can be attached to them with any certainty. Pardo met the Ysa (or Iswa) during 1566-67 but says nothing about the Catawba. Archeological evidence indicates that the Siouan-speaking tribes lived in the Carolinas for many years before contact. The Catawba was mainly in SC, they absorbed all the lower NC and upper Siouan speaking tribes. They lived in villages of circular, bark-covered houses, and dedicated temple structures were used for public gatherings and religious ceremonies. The Iroquois called the Catawba "flatheads" because they, as well as many of the other Siouan-speaking tribes of the area, practiced forehead flattening of males infants. Although the area was visited by De Soto in 1540. Pardo's expedition during 1566-67 was the first to mention the Iswa, a branch of what would later become known as the Catawba. Catawba warriors had a fearsome reputation and an appearance to match: ponytail hairstyle with a distinctive war paint pattern of one eye in a black circle, the other in a white circle and remainder of the face painted black.
Now here is stuff that was wrote about several of the descendants of the Saponi who some later became known as the Melungeons.
THOUGHT TO BE DESCENDANTS OF AZTECS SANDUSKY REGISTER JUNE 5, 1894 From The Cincinatti Enquirer "I believe that the Melungeons of East Tennessee are the only living lineal descendants of the ancient Aztecs," said R. C. Borden, of Asheville. "The Melungeons have always been a mystery and but few facts are known about them. They came to East Tennessee from North Carolina more than a century ago. They have mixed with no other race and have always been filthy and ignorant. A few of them have grown wealthy, but when they do no effort is made to associate with Americans. They have no traditions as to when or how or whence they came except as to their ancestors in North Carolina. Their names are of Portuguese origin, and their appearance suggests an admixture of Portuguese and Indian blood. They have been classed with Negroes but it is easily demonstrated that they are not of negro origin. I mingled with them a great deal at one time, and was fortunate enough to obtain their confidence through an act of kindness to one of their number. A few relics of great age can be found in the pottery and implements. Some of these marked with rude imitations of the Maltese cross. They have a tradition that their ancestors in North Carolina are buried in mounds. Putting these points together, I believe that they are descendants of the Aztecs and of Portuguese sailors who landed upon the North Carolina coast.
Great Southern Mysteries By E Randall Floyd Pg. 16 "It has also been posited that Melungeon's ancestors was Mayans". The Melungeons A Strange and Little Known Tennessee People Descendants of Aztecs and Pizarro's Spaniards – Their Peculiar Manners and Customs – Speculations: "Who are These Peoplee? (From a Special Contributor) July 29, 1894 Several years ago, while traveling through upper East Tennessee, I incidentally heard of a peculiar race of people living in the mountain section of country embraced within the limits of Hancock county. Having heard enough to awaken my curiosity, I determined to investigate for myself their history, habits and race features, as I could find no written mention of them in any magazine, newspaper or historical word of the State.
In pursuance of my object I made several trips through their country and made a study of their habits of life and physical trait of character, gleaning what I could from them, of their traditions and history, and believe that I have now sufficient evidence to clearly establish who these people really are, and to what race they originally belonged, tracing them unerringly to the present time. In this I have been greatly aided by the kindly suggestions and valuable information received through the researches by Dr. Bachman, which he very kindly placed at my disposal for use in a more complete and extended historical sketch of these people, which I will publish later. I will now only attempt a brief sketch, showing who these people are, which has been a question much discussed, and about which many theories have been advanced. While following up and linking together the evidence which sowed clearly that theirs was even yet a distinctive, original race from ours, I visited the Anthropological Building at the World's Fair, and there obtained conclusive evidence that I was not mistaken in the theory which I had believed the correct one.
Locally these people are known as "The Melungeons." They are generally of fine appearance, being tall, and unusually well formed, with straight black or reddish hued brown hair, black or brown eyes, always keen and piercing in their glances, high cheek bones, square cut jaws, and of an erect – even – proud – carriage, some of their women being remarkable for their beauty. They are intelligent, but very reticent, and also reserved in manner; particularly so when interrogated as to their history. They are friendly with their fairer skinned neighbors, and in some instances have intermarried with them but as a rule they choose husbands or wives among themselves. They are strictly honest, yet distrustful to some extent of advances coming from strangers. They are firm friends, but implacable and even treacherous enemies. They live mostly in small frame or log houses, farm a little, hunt and fish and take life easy.
They have but little money, and seem to care but little for it. They go nearly always armed with rifle of shotgun, whether to trade at some neighboring town or to visit a neighbor. Some of them — mostly the younger members – can read and write fairly well enough for the ordinary transactions occurring in such a primitive community. They have and enjoy all the rights of citizenship, yet they live and move, a distinct and separate body from those around them, preserving their individuality and racial distinction.
"Who are these people?" has been asked thousands of times, doubtless by some passing traveler, who quickly noted their clean-cut, distinctive race features, speech and bearing. The answer made invariably is "Melungeons" – Our fathers who settled here along about 1790 to 1800, found them here, with another small settlement near Nashville's present site." This is all you can obtain in the way of information by casual inquiry. But investigation proves these people to be true descendants of the Aztecs, with the blood of Spain and Portugal, as I will endeavor to show later, and, in giving you the proofs, you must follow me in an apparently aimless ramble – or what at first will seem such to you – up among the cloud-crowned mountains, the dark, shadowy caves, where the sun peeps only at noon to lighten the gloom and gild the shadows with its golden light for an hour; beneath frowning, toppling cliffs, pass up the deep and gruesome gorges, wrapped in shadow and mystery beneath the giant firs; listen to the splashing, leaping waters of flowing brooklet, as it winds the sinuous way over, around and under the moss-covered rocks, or huge fragments hurled from the beetling cliffs above; through beds of ferns – only such ferns as can here be found – and sweet smelling woodland flowers; climb with me to the topmost peaks, where the "thunder heads" gather their forces for the coming storm, and the eagles build their nests.
Follow with me in the dusky light of waning day, that distant spiral column of smoke denoting the lowly roof, beneath which I shall find shelter for the night and enjoy with me the free hospitality of my host Nuno and his wife Luizan, with little Nonah and Cecilia and Juan peeping from the cracks between logs, with bright wondering eyes at their strange guest, and mark well these names, all around in the same family; three Spanish or Portuguese sounding and two Indian or Aztec; for in this is one of the direct evidences offered as to "who are these people." Upon the top of one mountain we found the blackened rocks, fragments fused, fragments disintegrated and crumbled dust made by signal fires. Down in that dark cove we fund stone hammers, stone bowls, half formed upon the rock of which it is still a part. Within the shadows of that gloomy gorge we found arrow-heads of flint. We passed into a cave. It opened into a large cavern, through which a tiny brooklet flowed, and thence out into the gorge we just had left. In this cave is a broken copper medal, an iron implement too badly eaten into by rust to be recognized as to its name or use, a small bag composed of woven grss, a broken piece of pottery – a bowl – with – how strange? – the Maltese cross upon it. The pottery showed threads of grass baked in the clay, that it might be stronger in its structure, a broken dagger of finely tempered steel, before this destroying rust penetrated its polished surface. Further on a piece of heavy dark cloth, covered with shells and teeth of fish – salt water fish – sewn upon it with twisted fibers from the plant known as the "devils shoe string" – among the mountaineers of today – with a bone needle, for here is the needle close by, and not many feet off a broken piece of curved metal, unquestionably part of a helmet, and many other traces all of which you can find duplicates of at Nuno's home, and which he shows to you with pretended indifference, but with secret reverence. As in the case of the names, we have in these relics a proof of presence of the Spanish soldier and Indian presence at the same time; or if you prefer the knight of Portugal and the Aztec Princess living in love and harmony together.But let us go out from this dark depository of ancient secrets, and once more, under the light of day, wend our way to the mouth of the gorge, then out upon a level basis, fertile and green, a mile or more in diameter, circular in its general form, locked in by towering mountains on every side except flowing from the forge just behind us the brooklet winds its way to nearly the center of this plain There it is joined by streams from several similar gorges. A small lake is formed of cold, clear water, and from this is a nobler stream flows out through a natural cleft in the solid mountain wall, narrow its channel and steep its bed. The waters rush through with a steady roar, resembling the deep-toned rumbling of thunder. Around this pool, or lake, I have mentioned, and covering several hundred aces in its bounds, is the remains of a rock wall built by human hands, and yet perfect beneath the surface, and easily traced. Within its bounds is a cemetery in the southwest corner. Who built so great and strong a wall as this must once have been? What people lie in that cemetery?
The fact that this wall was six feet thick laid in regular courses, and cemented together by the use of a mortar now difficult to determine its component parts, is proof that it was built by a people who certainly could not be classed as ignorant savages, and the further fact that it was built around a never-failing supply of pure water, in the center of a fertile plain with but one narrow outlet which could be guarded and defended and in which buffalo and other animals could be herded, shows that it had been selected with keen sagacity and for some well-defined purpose
If besieged by their enemies, they were prepared to stand with comfort a long one, and in times of peace secure against the depredations of ferocious animal marauders, with which the forest were then undoubtedly thickly inhabited No descent could be made successfully by men from the precipitous mountain sides, as these, being sparsely covered with vegetation, would at all times be exposed to view; and again, if a descent was made they would be at the mercy of those sheltered behind a strong and almost impregnable wall, while the distance was too great for a flight of arrows to prove destructive, or even the bolt from a crossbow or the shot from an harquebus fired from the surrounding heights.
Thus we find them at home and obtain an idea of the manner in which they lived. In brief, they were constantly at war with some other tribal race. They lived in fortified cities; their food consisted of fish and fowl and flesh, with edible plants, maize, roots and salads. There is, however, no vestige of grain food or slightest sign of their having ever tilled the soil. they had intercourse with the tribes along the seacoast or made expeditions there themselves, as proven by their clothing, which we have shown already in another part of this article in some instances to be a cloth ornamented with sea shells, shark's teeth and animal teeth, serpents teeth, etc. Thus we know they strove to ornament their dress; probably used plumes and feathers in their headdress, wore picturesque costumes, mantels of furs and cloaks of bright-colored feathers. They bury their dead in two ways, although a common cemetery was used. One cloth or a fur mantle – laid full length upon the back, with arms crossed upon the breast, with the head to the west, the feet to the east. In other words, in rising the face would look toward the sun.
Slabs of stone encase the body, as a vault in appearance. In some instances inscriptions have been cut upon these, but in the lapse of centuries water and fire have destroyed all but the traces of these. In the other way the bodies are buried in a sitting position, with the knees doubled back over the breast and supporting the chin. These bodies are sown up in a mat of woven grass, or shroud of woven feathers, soft, thick and skillfully put together. These bodies are not encased with stone slabs, but sit with their faces turned toward the rising sun. These remains of walled cities and cemeteries have been found in several places in Tennessee. Haywood briefly mentions one discovered by the first settlers from Virginia and North Carolina near the present site of Nashville, but only in a casual way and without particulars. The ruins can yet be seen by excavating at that point and in other places, which I intend to mention in a later article.
When I visited the World's Fair I spent ten long days in the anthropological building and also visited the cave of the cliff dwellers. To my great pleasure I found perfect duplicates of what my researches in the mountains of Tennessee had brought to light.
Now, let us take all the evidences we have before us-the names, features, bearings, habits, fondness for bright clothing and ornaments, traits of character and disposition, relics yet preserved in their homes, although unassociated as links in the chain of a direct history of their ancestry in the minds of the present tribe or race of "Melungeons," yet is convincing to me that they are the diect descendants of the Aztecs and Portuguese, the latter commingling with the Aztecs probably as far back as the sixteenth century-I say this because I believe I can furnish proof of evidence difficult to refute of this being true-tat the Aztecs welcomed among them these few adventurers and that the union of the two races never extended farther than a limited area and a proportionately small amount of mixed blood, these being confined to the present limits of Tennessee, and represented now by a few hundred "Melungeons." The terrible tribal conflicts, disease and later conflicts with our own people have decimated and destroyed all but a few of their descendants, who yet linger among the mountains, which once knew the presence of a great and powerful nation other than ours. This nation in Tennessee-as shown by the evidence I have introduced-both in their mode of burial and weapons and habits of life contained the blood also of another separate and distinct race in their veins, and that these were men of Portugal and Spain, who either deserted or were captured from De Soto's army.
In this manner, I now close this hasty sketch of "Melungeons" of Tennessee, except to say that I have gathered and preserved many of their traditions, which I hope later to make public and further confirm the position assumed in this article. I would like, further, to suggest that the evidence found here, in New Mexico, Nevada, Arizona, Mexico, Peru and Chili, and the exhumations of Egyptian tombs prove that the Aztecs were the same race of people in each country above named, only modified by climate and surroundings; that they ruled in Egypt and ruled the Western Hemisphere, with the Maltese cross following them everywhere, and to the almost utter extinction of their people and their race down to the present race. there is indubitable proof of the existence of a Masonic order extending through centuries of time among the Aztecs.
R. A. BOWIE THE HISTORY OF VERACRUZ By John P. Schmal During the Fifteenth Century and the early years of the Sixteenth Century, the mighty Aztec Empire, ruled by the Mexica Indians from their capital city Tenochtitlán, began a concerted effort to subdue and incorporate the rich coastal areas into their domain. Eventually, Veracruz, along with portions of the neighboring states, would make up the Aztec provinces of Tochtepec, Cuetlaxtlan, Cempoallan, Quauhtochco, Jalapa, Misantla, and Tlatlauhquitepec. Sir Francis Drake (1545-1596) was a British explorer, slave-trader, privateer (a pirate working for a government) in the service of England, mayor of Plymouth, England, and naval officer (he was an Admiral).
Drake was also involved in the slave trade and was a fierce warrior and privateer. Drake and John Hawkins were on a slave-trading trip to the West Indies (backed by Queen Elizabeth) that ended with an attack by the Spanish fleet at San Juan de Ulua, near Veracruz, Mexico. The six English slave-trading ships were in the harbor for repairs, and only two ships survived the attack, those commanded by Hawkins and Drake; the Spanish did not want the English competing in their highly profitable slave-trading business. This battle led to a series of battles that later resulted in a war between Spain and England. In this war, England crushed the Spanish Armada in 1588 and became the dominant world power. Drake helped the British defeat the Spanish Armada; he was second in command. The Spanish called him El Draque, meaning "The Dragon."
1513 Juan Ponce de Leon, in search of the fountain of youth and other fabulous riches, instead became the first European to land in Florida. At the time, he was also the first governor of Puerto Rico. On a later expedition, he discovered the Gulf Stream This current became very important for Spanish trips from Europe to the Americas.
The Gulf Stream, together with its northern extension towards Europe, the North Atlantic Drift, is a powerful, warm, and swift Atlantic ocean current that originates in the Gulf of Mexico, exits through the Strait of Florida, and follows the eastern coastlines of the United States and Newfoundland before crossing the Atlantic Ocean. At about 30°W, 40°N, it splits in two, with the northern stream crossing to northern Europe and the southern stream recirculating off West Africa. It is part of the North Atlantic Subtropical Gyre. The Gulf Stream influences the climate of the east coast of North America from Florida to Newfoundland, and the west coast of Europe. Its presence has led to the development of strong cyclones of all types, both within the atmosphere and within the ocean. The Gulf Stream is also a significant potential source of renewable power generation.
1539 Hernando De Soto was the first European to explore Florida and the southeastern US. He had already explored Nicaragua, and with Francisco Pizarro, won fame by toppling the Incan empire in Peru. De Soto landed on the west coast of Florida with 600 men, and spent four years looking for gold and brutalizing the native people. He died near the Mississippi River.
1526 Lucas Vázquez de Ayllón was the first European colonizer of what is now South Carolina, although his colony failed. He also explored Cape Fear.
1528 Panfilo de Narvaez led a disastrous expedition to settle Florida, when almost all of his men, and de Narvaez himself, died after being abandoned onshore. Four men survived, and spent the next eight years crossing Texas, New Mexico, and Arizona, looking for a Spanish settlement. Cabeza de Vaca and his three companions were the first Europeans to explore the Southwest, and the first to contact many Southwestern tribes.
1565 Captain Pedro Menendez de Aviles established a settlement at St. Augustine, Florida, making it the oldest European city in the U.S.. De Aviles also explored the coastline of North America as far north as St. Helena Island, South Carolina, and had forts built along the coast for protection.
The Atlantic slave trade, also known as the transatlantic slave trade, was the trade of African people supplied to the colonies of the New World that occurred in and around the Atlantic Ocean. It lasted from the 16th century to the 19th century. Most slaves were shipped from West Africa and Central Africa and taken to the New World.
European colonists initially practiced systems of both bonded labor and Indian slavery, enslaving many of the natives of the New World. For a variety of reasons, Africans replaced Indians as the main population of slaves in the Americas. In some cases, such as on some of the Caribbean Islands, warfare and diseases such as smallpox eliminated the natives completely. In other cases, such as in South Carolina, Virginia, and New England, the need for alliances with native tribes coupled with the availability of African slaves at affordable prices (beginning in the early 18th century for these colonies) resulted in a shift away from Indian slavery.
A burial ground in Campeche, Mexico, suggests slaves had been brought there not long after Hernán Cortés completed the subjugation of Aztec and Mayan Mexico. The graveyard had been in use from approximately 1550 to the late 1600s.
The second leg of the triangle exported enslaved Africans across the Atlantic Ocean to South America, the Caribbean Islands, and North America.
The Atlantic Slave Trade was the result of, among other things, labor shortage. Native peoples were at first utilized as slave labor by Europeans, until a large number died from overwork and Old World diseases.
1502: Juan de Córdoba of Seville becomes the first merchant we can identify to send an African slave to the New World. Córdoba, like other merchants, is permitted by the Spanish authorities to send only one slave. Others send two or three.
1504: a small group of Africans – probably slaves captured from a Portuguese vessel – are brought to the court of King James IV of Scotland.
1509: Columbus's son, Diego Cólon, becomes governor of the new Spanish empire in the Carribean. He soon complains that Native American slaves do not work hard enough.
22 January 1510: the start of the systematic transportation of African slaves to the New World: King Ferdinand of Spain authorises a shipment of 50 African slaves to be sent to Santo Domingo.
2 April 1513: Juan Ponce de Leon becomes the first European to reach the coast of what is now the United States of America (modern Florida).
1516: the governor of Cuba, Diego Velázquez, authorises slave-raiding expeditions to Central America. One group of slaves aboard a Spanish caravel rebel and kill the Spanish crew before sailing home – the first successful slave rebellion recorded in the New World. 1516: in his book Utopia, Sir Thomas More argues that his ideal society would have slaves but they would not be 'non-combatant prisoners-of-war, slaves by birth, or purchases from foreign slave markets.' Rather, they would be local convicts or 'condemned criminals from other countries, who are acquired in large numbers, sometimes for a small payment, but usually for nothing.' (Trans. Paul Turner, Penguin, 1965)
18 August 1518: in a significant escalation of the slave trade, Charles V grants his Flemish courtier Lorenzo de Gorrevod permission to import 4000 African slaves into New Spain. From this point onwards thousands of slaves are sent to the New World each year.
1522: A major slave rebellion breaks out on the island of Hispaniola. This is the first significant uprising of African slaves. After this, slave resistance becomes widespread and uprisings common.
1527: earliest records of sugar production in Jamaica, later a major sugar producing region of the British Empire. Sugar production is rapidly expanding throughout the Caribbean region at this time – with the mills almost exclusivly worked by African slaves.
November 1528: a slave called Esteban (or Estevanico) becomes the first African slave to step foot on what is now the United States of America. He was one of only four survivors of Pánfilo de Narváez's failed expedition to Florida. He and the other three took eight years to walk to the Spanish colony in Mexico. After their return in 1536, the group's leader, Álvar Núñez Cabeza de Vaca, published an account of their journey through modern Texas and Mexico (1542).
1530: Juan de la Barrera, a Seville merchant, begins transporting slaves directly from Africa to the New World (before this, slaves had normally passed through Europe first). His lead is quickly followed by other slave traders.
22 January 1532: Martim Afonso de Souza founds the first Portuguese colony in Brazil at São Vicente. Sugar production begins almost immediately.
30 May 1539: Hernando de Soto, following reports from Cabeza de Vaca, lands on the coast of Florida. Of about 1200 men in his expedition, around 50 were African slaves. After exploring modern Alabama, Arkansas, Florida, Georgia, Mississippi, and South Carolina, the expedition ended in disaster.
October 1562: John Hawkins of Plymouth becomes the first English sailor that we know about to have obtained African slaves – approximately 300 of them in Sierra Leone – for sale in the West Indies. Hawkins traded the slaves illegally with Spanish colonies, but the trip was profitable and others followed. These contributed to increasing tensions between England and Spain. (As well as initiating the English slave trade, Hawkins also introduced both the potato and tobacco to England.)
13 December 1577: Sir Francis Drake sets out from Plymouth on his circumnavigation of the globe. (Returns 26 September 1580)
1580: Following the death of King Henry of Portugal, and a short campaign by the duke of Alva, Spain and Portugal are united under Philip II of Spain. Spain thus becomes the most important colonial power – and the largest participant in the slave trade.
27 July 1585: the first English colony in the New World is established at Roanoke Island (modern North Carolina), organised by Sir Walter Raleigh and governed by Ralph Lane. It was not successful, and the colonists withdrew in June 1586.
16 November 1585: In the first of a series of attacks on Spanish colonial interests, Sir Francis Drake sacks the slave-trading settlement of Santiago in the Cape Verde Islands.
11 January 1586: Sir Francis Drake sacks the Spanish colony of Santo Domingo (modern Dominican republic). He goes on to sack Cartagena (modern Columbia) and St. Augustine (modern Florida). These acts of piracy are among the factors that precipitate war between England and Spain.
23 July 1587: A second English colony is founded at Roanoke Island, again organised by Sir Walter Raleigh. When it is revisted by English ships in August 1590, it has vanished without trace.
Admiral Sir John Hawkins (also spelled as John Hawkyns) (Plymouth 1532 – November 12, 1595) was an English shipbuilder, naval administrator and commander, merchant, navigator, and slave trader. As treasurer (1577) and controller (1589) of the navy, he rebuilt older ships and helped design the faster ships that withstood the Spanish Armada in 1588. He later devised the naval blockade to intercept Spanish treasure ships. One of the foremost seamen of 16th-century England, he was the chief architect of the Elizabethan navy. In the great battle in which the Spanish Armada was defeated in 1588, Hawkins served as a vice admiral. He was knighted for gallantry.
William, John's father, was a confidant of Henry VIII of England and one of the principal sea captains of England.
The first Englishman recorded to have taken slaves from Africa was John Lok, a London trader who, in 1555, brought to England five slaves from Guinea. A second London trader taking slaves at that time was William Towerson whose fleet sailed into Plymouth following his 1556 voyage to Africa and from Plymouth on his 1557 voyage. Despite the exploits of Lok and Towerson, John Hawkins of Plymouth is widely acknowledged to be the pioneer of the English slave trade, because he was the first to run the Triangular trade, making a profit at every stop.
John Hawkins formed a syndicate of wealthy merchants to invest in the slave trade. In 1562, he set sail with three ships for the Caribbean via Sierra Leone. They hijacked a Portuguese slave ship and traded the 301 slaves in the Caribbean. Despite having two ships seized by the Spanish authorities, he sold the slaves in Santo Domingo and thus made a profit for his London investors. His voyage caused the Spanish to ban all Englishman ships from trading in their West Indies colonies.
In 1564, Queen Elizabeth I partnered with him by renting him the huge old 700-tonne ship Jesus of Lubeck, and he set forth on his second longer and more extensive voyage along with three small ships. Hawkins sailed to Borburata, privateering along the way. By the time he reached Borburata, he had captured around 400 Africans. After Borburata, Hawkins sailed to Rio de la Hacha. The Spanish officials tried to prevent Hawkins from selling the slaves by imposing taxes. Captain Hawkins refused the taxes and threatened to burn the towns. After selling his slaves, Captain Hawkins sailed to a French colony in Florida for a respite. Captain Hawkins returned to England in September 1566, his expedition a total success as his financiers made a 60% profit.
His third voyage was in 1567. Hawkins obtained many more slaves, and also augmented his cargo by capturing the Portuguese slave ship Madre de Dios (Mother of God) and its human cargo. He took about 400 slaves across the Atlantic on the third trip. At Vera Cruz he was chanced upon by a strong Spanish force that was bringing the new viceroy to the colony there. Only two of the English ships escaped destruction, and Hawkins' voyage home was a miserable one. That of Hawkins' gunner, Job Hartop was equally so and took many years.
Although his first three voyages were semi-piratical enterprises, Queen Elizabeth I was in need of money and saw pirates as fighting her battles at their own cost and risk.
Hawkins would write about the details of his third voyage in An Alliance to Raid for Slaves. Specifically he comments on how trading and raiding were closely related in the English slave trade and how European success in the slave trade directly depended on African allies who were willing to cooperate. He also comments on the level of violence he and his men used and encouraged in order to secure his captives. The title makes clear the basis of his methodology.
Hawkins pretended to be part of the Ridolfi plot to betray Queen Elizabeth in 1571. He offered his services to the Spanish, in order to obtain the release of prisoners and to discover plans for the proposed Spanish invasion of England.
His help in foiling the plot was rewarded, and in 1571 Hawkins entered Parliament to become a Member of Parliament. He also became Treasurer and controller of the Royal Navy (1573–1589).
His Navy financial reforms upset many who had vested interests – principally Mathew Baker and Phineas Pett – and these concocted a Royal Commission on Fraud against him in 1583. However, he was found innocent.
John Hawkins was determined that his navy, as well as having the best fleet of ships in the world, would also have the best quality of seamen, and so petitioned and won a pay increase for sailors, arguing that a smaller number of well-motivated and better-paid men would achieve substantially more than a larger group of uninterested men.
To learn more about Sir Francis Drake and John Hawkins' trip to the land of the Aztecs in which John eventually ended up having to walk with his men from flroida all the way to canada….it was a 11 month journey…and many of the men went to live with native american tribes along the way.
http://www.johntoddjr.com/71%20Pirates/hawkins.htm
Now you may know of the NC Coastal Algonkian tribe's idol Kivvasa…
http://www.virtualjamestown.org/images/white_debry_html/debry136.html
It was done by John white. Study their idol….it is not fashioned from the NC Coastal algonkians…no tribe in NC wore their hair like that…..however there is some tribes which did.
There has been 3 or 4 of these idols found and is preserved to this day.
DeSoto's huge army had landed in Florida in 1539. They circled thru Georgia, South and North Carolina, Tennessee, North Georgia and Alabama searching for gold along their way to supply ships at Mobile Bay. They lost their spoils in the fires of battle just above Mobile. DeSoto led his demoralized army due north, away from the ships and into Tennessee, to prevent their escape.
In 1541, DeSoto trekked north thru Kentucky and Indiana; his scouts as far as Chicago. NOT finding an ocean there, and thereby a passage to China as DeSoto had anticipated, but Lake Michigan instead, he marched southwest, thru Illinois, still searching for treasures and an ocean to westward.
When DeSoto sighted the Mississippi River, which obviously drained a continent and NOT an island as he had surmised, in disgust he trudged west thru Missouri, searching for Vaca's legendary "wealthy" tribe.
Sickened by hostile natives in the Ozark Mountains, DeSoto turned south for escape. He died in Arkansas in 1542. His army fled toward Mexico City, Spain's nearest outpost on the continent. They passed thru Louisiana and Texas; scouts as far as San Antonio. Not finding enough food or water to proceed, they retreated back to Arkansas.
His army built boats then drifted down the Great River, skirting Mississippi. Attacked, the army paddled downstream, thru Louisiana, then along the Texas Coast to Mexico in 1543. Half of the men survived.
Florida Tribe Desoto met:
Acuera. Meaning unknown (acu signifies "and" and also "moon").
Connections. This tribe belonged to the Timucuan or Timuquanan linguistic division of the Muskhogean linguistic family.
Location. Apparently about the headwaters of the Ocklawaha River.
History. The Acuera were first noted by De Soto in a letter written at Tampa Bay to the civil cabildo of Santiago de Cuba. According to information transmitted to him by his officer Baltazar de Gallegos, Acuera was "a large town where with much convenience we might winter," but the Spaniards did not in fact pass through it, though, while they were at Ocale, they sent to Acuera for corn. The name appears later in Laudonniere's narrative of the second French expedition to Florida, 1564-65 (1586), as a tribe allied with the Utina. It is noted sparingly in later Spanish documents but we learn that in 1604 there was an encounter between these Indians and Spanish troops and that there were two Acuera missions in 1655, San Luis and Santa Lucia, both of which had disappeared by 1680. The inland position of the Acuera is partly responsible for the few notices of them. The remnant was probably gathered into the "Pueblo de Timucua," which stood near St. Augustine in 1736, and was finally removed to the Mosquito Lagoon and Halifax River in Volusia County, where Tomoka River keeps the name alive.
And now…..remembering the Idol of the NC Coastal Algonkians (Hatteras was algonkian also).
Take a look at the tribe Desoto was with in floridia:
http://cache.gettyimages.com/xc/51246186.jpg?v=1&c=ViewImages&k=2&d=444ED34A869CB97046B9D5CE35A7B5F2284831B75F48EF45
http://www.lostworlds.org/timucua2.jpg
http://upload.wikimedia.org/wikipedia/commons/0/09/Rc11018_Timucua_warriors_with_weapons_and_tatoo_regalia.jpg
http://cache.eb.com/eb/image?id=70213&rendTypeId=4
http://upload.wikimedia.org/wikipedia/commons/4/46/Rc11028_Timucua_Indian_men_carving_canoe.jpg
http://pelotes.jea.com/NativeAmerican/LeMoyne/RECREATIONAL%20WALKS.GIF
The Timucua used tattoos as a status symbol. These tattoos were dotted designs created by poking holes in the skin with a sharp object like a hawk talon, shark's tooth, or bone needle. Then a mixture of wood ashes (to prevent infection) and possibly berry juice was rubbed into the holes. The chief and his family had more tattoos than anyone else. Men and women were both tattooed. The chief and possibly his advisors (Principle Men) received a blue tattoo around their lips.
Permanent Body Modification Among The Maya Leah Huff There is considerable information, in both the ethnographical and archeological evidence, to support the suggestion that the Maya extensively practiced body modification before and at the time of the Spanish arrival. This modification ranges from forehead flattening, to cutting or tattooing, to possibly even implantation. However, in the last few decades of Maya research, this area has been highly disregarded, and passed off as either not being permanent body modification, or simply not being significant.
The forms of body modification suggested, however, are incredibly intricate and in some cases quite intense. It would be incredibly naive to pass these off as being insignificant, because I think it is quite clear that these were not insignificant to the Mayans! It is not possible to know the details of the people who had these modifications, and because some of them seemed to be practiced within all sectors of society, it cannot be easily fit into an hierarchical model. In this essay, I will attempt to outline the physical representations of the different facial modifications, and to offer possibilities as to how these may have been created. I will make no attempt to come to any definitive explanation, or even to give any proof to my or others' claims, as I feel that I simply do not have the extent of knowledge of the Maya necessary to make such claims. However, I hope to show that this is an area of Maya research that has foolishly been ignored, as it is an area of great possibility in the drive to learn more about the Mayan people.
Flattened Forehead and Other Childhood Modifications The flattened forehead is one of the only body modification practices of the Maya that is clearly referenced in the ethnographic information. Spanish Bishop of the Yucatan, Deigo de Landa clearly describes the process through which mothers modified their babies to attain this look:
For four or five days after the child's birth they laid him stretched out on a small bed made of wands and there, with his face up, they placed his head between two boards, one at the back of the head, and the other on the forehead, between which they pressed it very tightly and held him suffering there until the head remained flat and molded, which happened after a few days. Such was the misery and danger to the poor children that some were in peril of their lives, for the author saw one whose skull had been opened behind the ears; and so it must have been with many of them. De Landa also states that the Maya thought it beautiful to be cross-eyed, and so something would be hung from the child's hair which would fall between the eyes and draw the child's gaze inward and upward, which would eventually make them cross-eyed (de Landa p. 65). The child's ears were also pierced at a young age, and de Landa claims that these were "much torn in sacrifice" (de Landa, p. 66).
Tattoo Tattooing among the Maya was clearly being practiced when the Spaniards first arrived in the New World, and it was described in detail by de Landa, and other chroniclers:
They tattooed their bodies, and the more they did this the more courageous and brave they were considered to be because tattooing was a great torment. It was done in the following way: the tattooist marked out the place that had been chosen with ink and then delicately cut in the pictures, and thus these marks remained on the body in blood and ink. The work was done little by little on account of the great pain it caused and afterwards they were ill because the work used to fester and ooze, but in spite of all this those who did not tattoo themselves were jeered at.
This form of tattooing would have created an image unlike any modern tattooing practices. By cutting the skin there is going to be a scar. If the substance rubbed into the wound to give it color kept the wound open, it would have healed from the inside out, giving the impression of the design being carved into the skin. Likewise, if the substance rubbed into the cut did not keep it open, but instead irritated the healing process, the scar would most likely raise. Sanchez de Aguilar, another Spanish chronicler, reports, "In the wounds they placed a certain black earth or ground-up carbon. When they were healed, the cicatrices remained with the figures of serpents and eagles which they had made with the lancets" (Thompson, p. 19). This form of tattooing is a fine line between tattooing and scarification, and I find no specific necessity to differentiate between the two. It is only important that the reader realize what a textured finish there would be in this process. We learn further from Thompson's sources that both men and women tattooed themselves all over the body, specifically the legs, arms, torsos and face. The designs were usually described as figures, and it is reported that they often had their faces cut with the "form of the animal which they have as a charm" (Thompson p.21).
One chronicler refers to a Mayan cacique: "He had all his chin, breast, and stomach worked with iron with good paintings" (Thompson, p. 20). Thompson passes this off as another form of tattooing "naturally, there is no reason to suppose any implement of iron was used" (Thompson, p. 20). However, the same chronicler uses the term tattooing elsewhere in his writings. It is quite possible then that this process of "working with iron" may refer to a sort of branding, even though metallurgy had not advanced to include iron Mesoamerica. Branding usually creates a raised scar, but the amount of detail shown on the faces of many of the figurines could not have been created through scarification. It is a disappointment that there are no examples of tattooing on other parts of the body in the archaeological evidence with which to substantiate some of the claims made in the ethnographical record.
The images from the archaeological record which most likely refer to these practices are probably those that show raised full-facial and semi-facial designs and scrolls on the figurines, and Lady Xoc at Yaxchilan (Plates 2 & 5). These images amazed me, and as they are intricately detailed as being raised designs, my first thought was that they represent raised, keloided scars. However, these lines are very fine and detailed, whereas it is almost impossible to create scars that are raised, uniformly, with a width of less than 1/4 inch at minimum (Larratt, 1998). Given this information, it seems impossible that such intricate, uniform and highly raised symmetrical designs could be created through scarring. However, the high detail would easily have been created by the cutting/tattooing process which is described above, only the height shown on the figurines would most likely be exaggerated.
The images shown in lintels 24 and 26 at Yaxchilan struck me as tattoos (as opposed to blood scrolls) by the way that they are "textured" and detailed as opposed to being simple drops that seem to represent blood on other imagery. Schele states that these are clearly blood scrolls because in Lintel 24 Lady Xoc is shown giving blood, and that Lintel 26 would have represented the aftermath of this process. However the dates on these Lintels are not the same, and even though it represents the same ritual, there is no indication that the bloodletting scene shown on Lintel 24 would come before the scene in Lintel 26 during the ritual. It is only because the lintels have been read from left to right in their positioning on the structure that this order has been established. There is no concrete reason to believe that Lintel 24 should be read as having taken place before the other two lintels.
I would argue against Schele, and suggest that many, if not all, of these raised lines shown on images throughout the Maya world are indeed tattoos. The fact that tattooing was extensively practiced at the time of the Spanish arrival in the new world suggests that there must have been tattooing among the ancient Maya as well. Given this, it makes sense that tattooing would have been shown in the permanent artwork of the Maya. A continual difficulty with the specific case of Lady Xoc is that if this is a tattoo, and therefore permanent, why is it not shown on all of the Lady Xoc images? If it is a tattoo, it could be used as evidence to suggest that tattoos were not of importance as a status symbol, but rather served some other purpose that is not as easily explained as in the theocratic model of a definition of rank. It is unfortunate that there are no other clear, multiple images of the same person depicted with tattooing.
Tattoo Artists? The ethnographical evidence points towards the possibility that tattooing was a specialty and that there was a particular deity worshiped by these tattoo artists:
The tattooers obviously formed a kind of guild. They had their particular deity, Acat. Acat is translated as ink stand in the Pio Perez dictionary; as a doctor's instrument case or a scribe's pen case in the Motul dictionary. It is evident, therefore, that this deity was closely associated with he tools of the trade. Lopez de Cogolludo makes a statement which unfortunately is somewhat vague, but which implies that the tattooing of a body was regarded as converting it into flowers: 'Idolos tambi'n de los que labraban los cuerpos los indios, que dec¡an se convert¡an en flores, llamados Acat.
Thompson, p. 22
This final statement in fact also mentions the word idol, or deity (given that the Spaniards would have been negatively biased against this aspect of Mayan spirituality), and suggests that it is the tattoos of the images of deities that transforms the wearer into flowers. There is actually strong evidence that some of the facial designs on figurines in fact metaphorically transform the wearer into a god. Many figurines show full-facial scrolls similar to that shown in plate 4, and this particular design represents GI, or the Shark God, who is often referred to as one of the patron gods of Palenque (figures 8, 9 & 10). The main characteristics of this god are the squared eye with a curl that turns inward on from the exterior corner of the eye, the fish barbels or fins shown in a comma-like shape at the corner of the mouth, the single, prominent shark tooth, and large spiny oyster shells as ear flares (Miller and Taube, pp. 129-130, figure 11). The Shark God is closely linked to the rain-god Chac, and is both a creator and destroyer, the god of wind, breath, the number 6 and the patron of bloodletting and rulers (private conversation with Marvin Cohodas). The physical details of the Shark god make it possible to recognize the similarity with many of the scrolls shown on figurines, although there are other gods apparently represented in facial decorations. It is impossible to know the specific motivation for individuals to have decorated themselves in such a way that virtually transforms them into a god, and the possibility that they did this as a permanent physical transformation demands further study into the understanding of the relationship that the Maya had with their pantheon of deities.
http://www.bmezine.com/ritual/990201/maya/perma.html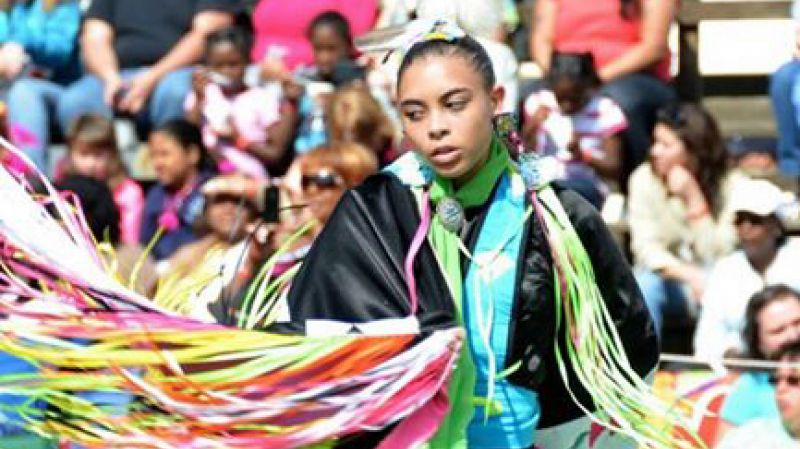 Introduction to the Aztec Calendar The Calendar and the Sun Stone Mistakenly, one often refers to the Sun Stone, or the Stone of Axayacatl, as the Aztec Calendar. This sculpure does depict the 20 daysigns, and even the four era's of Suns that preceeded the current Fifth Sun but is was not used as a calendar. Instead it was used as a sacrifical altar. So, what actually is the Aztec calendar? Not just one calendar There is not just one Aztec calendar, there are two more or less independent systems. One calendar, called the xiuhpohualli, has 365 days. It describes the days and rituals related to the seasons, and therefor might be called the agricultural year or the solar year. The other calendar has 260 days. In Nahuatl, the language of the Aztecs, it is called the tonalpohualli or, the day-count. Most information on this Internet-site refers to the tonalpohualli, which is the sacred calendar.
The tonalpohualli and Aztec cosmology The tonalpohualli, or day-count, has been called a sacred calendar because its main purpose is that of a divinatory tool. It divides the days and rituals between the gods. For the Aztec mind this is extremely important. Without it the world would soon come to an end. According to Aztec cosmology, the universe is in a very delicate equilibrium. Opposing divine forces are competing for power. This equilibrium is in constant danger of being disrupted by shifting powers of the gods, of the elemental forces that influence our lifes. This struggle cannot be won by any god. The notion that everything ultimately consists of two opposing forces is essential to the Aztec worldview. The world is always on the brink of going under in a spiritual war, a war of gods competing for supreme power. To prevent this from happening, the gods have been given their own space, their own time, their own social groups, etcetera, to rule over. The tonalpohualli tells us how time is divided among the gods.
The system of the tonalpohualli The system of the tonalpohualli can be best understood by imagining two wheels that are connected to each other. One wheel has the numbers "one" to "thirteen" written on it. The second wheel has twenty symbols on it. In the initial situation, number "one" combines with the first symbol. This is the first day of the tonalpohualli. Now the wheels start moving and number "two" combines with the second glyph. This is the second day. After fourteen days, an Aztec week (trecena in Spanish) of thirteen days has passed. The wheel with the numbers shows number "one" again. The other wheel now shows the fourteenth symbol. After 260 days, the two wheels have returned to their initial position. The tonalpohualli starts all over again.
The xiuhpohualli The 365-day year or xihuitl consists of 18 months (meztli) of 20 days plus five extra (unlucky) days. The last day of the last month of the year gives its (tonalpohualli-) name to the xihuitl. This name is the "Xihuitl" information that is displayed by the calendar. A simple calculation learns that only four daysigns can "bear" (i.e. give their name to) the year. These are Calli, Tochtli, Acatl and Tecpatl for the Aztec calendar. A similar calculation tells us that the number of the xihuitl is raised every year. So year 1-Calli is followed by 2-Tochtli, etcetera. This means that every 52 years (4 times 13) the name of the year will be the same. A combination of 52 years is called a calendar round or xiuhmolpilli (bundle).
http://www.azteccalendar.com/azteccalendar.html
AZTEC VS. MAYAN CALEDARS The Aztec Calendar was basically similar to that of the Maya. The ritual day cycle was called Tonalpohualli and was formed, as was the Mayan Tzolkin, by the concurrence of a cycle of numerals 1 through 13 with a cycle of 20 day names, many of them similar to the day names of the Maya.
Where the Aztec differed most significantly from the Maya was in their more primitive number system and in their less precise way of recording dates. http://www.world-mysteries.com/sar_3.htm
Tlaloc was an important deity of rain and fertility of the Aztec mythology. Aztec people were living in Mexico during the fifteenth and sixteenth century. Tlaloc was pictured as a man wearing a net of clouds, a crown of heron feathers, foam sandals and carrying rattles to make thunder. Tlaloc brought on great wrath upon the Aztec people. He often used his lightning bolts to make the people sick. It is said that he had four different jugs of water in his possession. When he emptied the first one, it brought life to plants. The second would cause blight, the third brought on frost, and the fourth would bring total destruction.
He had a circle around each eye and face painted Blue.
http://www.windows.ucar.edu/tour/link=/mythology/tlaloc_rain.html&portal=cmmap
Tlaloc, He Who Makes Things Sprout, the god of rain, lightning and thunder. Het is a fertility god, but also a wrathful deity. He is responsible for both floods and droughts.
Tlaloc is commonly depicted as a goggle-eyed blue being with jaguar fangs. Often he is presented wearing a net of clouds, a crown of heron feather and foam sandals. He carries rattles to make thunder.
Tlaloc was first married to the goddess Xochiquetzal, but then Tezcatlipoca kidnapped her. He later married Chalchihuitlicue. With Chalchihuitlicue he became the father of Tecciztecatl. Tlaloc has an older sister named Huixtocihuatl.
He is the ruler of Tlalocan, the fourth heaven. Tlalocan is the place of eternal spring, a paradise of green plants. Tlalocan is the destination in the afterlife for those who died violently from phenomena associated with water, such as by lightning, drowning and water-borne diseases. Tlaloc ruled over the third world, 4 Quiahuitl, the world that was destroyed by a fiery deluge. He is served by various rain spirits called the tlaloque.
In Tenochtitlan, ancient Mexico City, half of the central temple ("Huey Teocalli") was dedicated to Tlaloc. The other half was dedicated to Huitzilopochtli, the god of the Mexica.
Tlaloc is both the protector of the seventh day, Mazatl (deer) and the seventh trecena, 1-Quiahuitl (rain). He is Lord of the Day for days with number 8 ("chicuei" in Nahuatl). Tlaloc is the nineth and last Lord of the Night.
http://www.azteccalendar.com/god/Tlaloc.html
Who was Tlaloc? The Aztec god Tlaloc was believed to be the god of rain, fertility, and lightning. He was one of the three main gods of the Aztec's being Tlaloc, Huitzilopochtli, and Quetzalcoatl. Tlaloc was considered a beneficent god but was also greatly feared for he could cause floods, drought, or fling lightening throughout the land. He could send torrential rains, hurricanes, and instigate hunger with his powers if he was angry. Tlaloc was also sometimes called Nahuatl (meaning one who makes things sprout). He is often shown with very large bulging eyes, long fangs, and wearing a net of clouds. Tlaloc wears a headdress of heron feathers, carries rattles used to make the thunder, and sports foam sandals.
To appease this god, the Aztec people would offer up human sacrifices; in Tlaloc's case it was usually children. The priest would however, would collect the tears of these young terrified victims as an additional offering. He would sometimes make them cry more through tortures like pulling out their nails. The tears were seen as rain, so the more they cried the better the season of rainfall. Parents saw the sacrifice of their children as an honor; other children were those taken captive from outside villages. Whichever the case, the important thing was to keep Tlaloc happy. By doing so, they believed they were provided the rains to produce healthy crops. Anyone who died from drowning, dropsy, lightning or anything else associated with water was thought to pass on to a place called Tlacocan, the paradise of fertility in the tallest mountain where Tlaloc lived and clouds were formed.
Great importance was given to the direction of the rains sent by Tlaloc.
Western rain was red from the setting sun and represented autumn. Southern rain represented the green fertility of summer and growth Eastern rain was golden, nourishing the crops of Spring and promising life. Northern rain contained hail and thunder bringing the warnings of destruction. Snow and hail storms were believed to contain and represent the bones of the dead. The Aztec's so honored this god that they built a temple for him in Tenochtitlan next to the great temple for the god Huitzilopochtli. They created an image of Tlaloc adorned with a string of green beads called chalchihuitl (jade). On this idol, he wore bracelets of precious gems and gold. It is said there were no other idols decorated with as many jewels in this entire Mexican region. In fact, there is a large stone idol or statue of Tlaloc that stands today outside of the National Museum of Anthropology and History in Mexico City.
http://www.allabouthistory.org/tlaloc-faq.htm
The Mayan and Aztec also used one person per drum and each drummer had two sticks. The Colors Red and Blue was very sacred to the Aztec and Mayan.
Defiently alot of stuff, but this is the most complete comparison Between the Aztec, Mayan, Saponi, and Coastal Tribes of NC which has ever been put in one place.