A LENAPE IN MANHATTAN, WHO WOULD HAVE THOUGHT pt1!
THE SECRET HISTORY OF CHRISTOPHER COLUMBUS, NAT TURNER AND BLACK INDIANS.
A LENAPE IN MANHATTAN, WHO WOULD HAVE THOUGHT pt1!

When Eye first began traveling in the NYC conscious circle Eye immediately felt like the square peg in a round hole. Although eye was raised in a very afrocentric family, eye found nothing attractive about the overcompensation of afro-centricity eye was seeing. Now eye grew up in an house with an 8 foot Scarab Beetle on the eastern exterior of the house.
All the kids in the neighborhood thought my family was into voodoo or witch craft.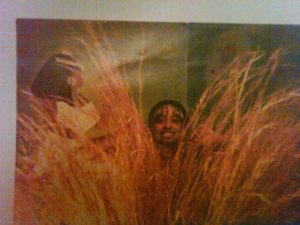 My older cousins were not allowed to pledge allegiance to the flag or cut their afros. My Uncle Noble Justice El-bey was the light man for Sun-Ra's Arkestra. Sun Ra use to come to the house and build for hours about ancient Egypt, music and outer space. In the early 1990's eye had an afrocentric athletic line for black women, and eye used kemetic motifs. My line debuted in Macy's, and eye am on record as the first so African american designer to debut at Macy's. That was a life time ago, but goes totally against the "They are ashamed of being African claims that afrocentrist make. You see before eye moved to New York eye was the go to guy on Egyptian Culture. Well not anymore and eye am fine with that, in fact it gives me an opportunity to learn. So when people say we are ashamed of our African history and roots eye can show and prove thats false. Thats a generalization that people use to shame us out of honoring our true ancestors. So as you see eye along with my entire family took great pride in Africa and all that land had to offer us in terms of culture and breaking stereotypes. But when eye moved to the city, oh no eye had to fall back.