COVENANT Trailer 1
On October 8th 2018 RickeyFarms Minestry and the Ramapough Culture and Land Foundation signed a covenant to share the land that is the Historic RickeyFarms.
Vernon, NJ. – The Historic "RickeyFarm" is known to many as a venue that has produced and hosted music festivals, scouting events, weddings, fundraising benefits, as well as, educational, church and other non-profit events for more than two decades.
The Rickey Family has an Amazing Community Service Record.   They have been an active, committed contributor to the community for 247 years.  The Rickey family's commitment to the community seems endless. Here's some of the historic background to get acquainted with RickeyFarm's History:
William J. "Jamie" Rickey, Director of RickeyFarm Ministries and owner/operator of RickeyFarm "The Venue" and Rickey & Son Farm, grew up in a community service based home.   In the last two generations, Jamie's father was a Special Police Officer, Volunteer Fireman and Court Bailiff.  Following in his footsteps, Jamie was a longtime member of the New Jersey Forest Fire Service and served as a Commissioned District Fire Warden for seven years, NJFFS "A-23" Wildland Fire Engine found its home and Headquarters at RickeyFarm. Jamie Rickey is also past Vice President of the Vernon Chamber of Commerce, former member of the Vernon Township Environmental Committee.  As well he also ran campaigns for Town Council and the historic election of Vernon's Township's 1st Elected Mayor.
But it is looking back further in history that that explains why the Rickey family is so deeply woven into the community.  It starts with the settling of this family farm property in the late 1700's.
The original settlers and first generation of this family farm, John and Abigail Barton Hinchman, received the original +/- 600 acre property from Abigail's father, Joseph Barton, as a wedding gift in 1769.  Settling here with the Revolutionary War looming was the set up for RickeyFarm to become a prevalent part of history.
Unlike Joseph Barton, a staunch British Loyalist to the end, John and Abigail Hinchman are both listed patriots in DAR (Daughters of The American Revolution) and SAR (Sons of The American Revolution) published records.  John Hinchman, son of Vernon's first doctor, served as a surgeon in The Revolutionary War. Abigail Hinchman fed Washington's troops as they were encamped here on the Hinchman Farm in-route from Newburg to Morristown.  The account includes an inventory of the animals that were slaughtered.  Abigail is even more famous for hiding a revolutionary hero from the British Tories who were chasing him.  She hid him in a barrel covered with flax seed, while those British Tories had dinner at her table.  The Hinchman's original homestead was located within the immediate area around the current Rickey homestead.  The current existing 1850's homestead was the replacement home for the Hinchman "Mansion", as it was called in the Estate Division of John Hinchman of 1800 .
One of John and Abigail Hinchman's daughters was named Abigail, we call her Abigail the 2nd.  Young Abigail married William Rickey from Basking Ridge NJ.  William Rickey was the son of Colonel Israel Rickey, NJ Militia.  I believe its possible that John Hinchman may have served at the Revolutionary War Hospital located in Basking Ridge NJ and met Col. Israel Rickey there.    This may be the scenario that led to their children's marriage.We are currently researching that.  Anyways, Colonel Israel Rickey's family were original settlers of the Basking Ridge area and of NJ.  William and Abigail Hinchman Rickey settled one of the 13 tracts of land in the division of John Hinchman's Estate. They continued to buy other tracts inherited by her siblings amassing 325 acres of the former Hinchman lands before William Rickey passed leaving the farm to his children.
So the family story passed down that George Washington himself addressed his troops from standing on a rock that still remains less than a foot away from the pavement at the northern end of the main farmhouse driveway, is most likely true.  We are currently looking for documentation of this. Family members and State highway crew members remember many times when "Grandma Rickey" would remind the highway crews that they "Could not remove that rock because George Washington stood there and addressed his troops."
The main farm house circa 1850's is fully furnished, decorated and equipped with a near complete collection of the family's household belongings originating from the time period of 1850 to 1950.  The home is slated for use as a "Farm Family Life Museum" and will most likely be shifted into non-profit/foundation ownership to preserve the collective historical value of the structure and collection which is uncommonly intact together.  The entire house has been sorted and is ready for curating. The next step is inventory and appraisal.  The historic home/museum can be utilized for a unique stay experience in each of its four bedrooms creating a supporting revenue stream.  The five acres of land attached to the home site includes approximately 4 acres of agricultural lands and an artesian spring covered by a stone "spring house" that is the origin of a stream.  The Carriage House across Route 94 from the main farmhouse sits on land that was part of the "Mansion Lot" in the Hinchman Division of 1800.  Either the "Carriage House" or the stone "Spring House" is the oldest existing structure remaining and they may both date to the Hinchman's  here around 1770.
Akuy Eenda Maawehlaang: The Place Where People Gather
This is a film about the Ramapough Lenape Nation, and their homeland struggle in Mahwah, NJ.
IT IS AN HONOR TO BE ASKED TO WORK ON THIS FILM ABOUT AN ISSUE THAT HITS SO CLOSE HOME. THE RAMAPOUGH NATION HAS KEPT MANY OF OUR LENAPE TRADITIONS ALIVE AND FLOURISHING IN THE STATE OF NEW JERSEY. PLEASE SUPPORT THIS PROJECT AND HELP BRING AWARENESS TO THE SEVERE ISSUES FACING THE RAMAPOUGH NATION.  TurtleGangAbout
Prior to European colonization, the Ramapough Lenape Nation welcomed neighboring peoples from across the region to join them at Akuy Eenda Maawehlaang, their sacred gathering space, at pivotal moments in history in order to reach important political decisions together.
Akuy Eenda Maawehlaang means "The Place Where People Gather" in the Munsee language, spoken by Lenape people from present-day Long Island to New Jersey, and beyond. Today, in Mahwah, New Jersey, a Sheraton Hotel stands in the place where people gathered.
In recent decades, Ramapough people have gathered elsewhere in Mahwah: specifically on a 14 Acre plot of their ancestral land, returned to them in 1995. However, since they put up Tipis in support of Standing Rock, the township of Mahwah has made it illegal for Ramapough Lenape people to use their land — specifically for prayer.
After several hundred years of genocide, the Ramapough Lenape people remain, and their struggle for survival continues. I have been doing my best to document this story, and to share it far and wide. The government is attempting to  out the indigenous people whom we should be listening to — as is the case in so many other places in the world today.
The movement against the Dakota Access Pipeline at Standing Rock was not solely grounded in efforts to protect the land against poisonous oil leakage.
Ladonna Brave Bull Allard, founder of Standing Rock's Sacred Stone Camp explains:
The U.S. government is wiping out our most important cultural and spiritual areas. And as it erases our footprint from the world, it erases us as a people. These sites must be protected, or our world will end, it is that simple. Our young people have a right to know who they are. They have a right to language, to culture, to tradition. The way they learn these things is through connection to our lands and our history.
This is what is happening to the Ramapough Lenape Nation of Akuy Eenda Maawehlaang (The Place Where People Gather), also known as Mahwah, NJ.
In December of 2016, I accompanied my father Jonathan Demme (JD) to Standing Rock in order to document the work of the water protectors defending life on earth.
Our intention is for this film to raise awareness of the Ramapough Lenape Nation so that we as a society can listen to and support them in their spiritual, cultural, and linguistic practice and preservation.
Distribution for this film remains unclear, and will likely be a challenge that we face.
YOUR SUPPORT FOR THIS FILM WILL BE INVALUABLE TO MANY WHO HAVE SUFFERED AT THE HANDS OF COLONIZATION. OUR FIGHT CONTINUES, AND THIS FILM SHINES A SPOTLIGHT ON ISSUES THE INDIGENOUS PEOPLE OF NORTH AMERICA AND THE WORLD FACE ON A DAY TO DAY BASIS.

When is an Indian Not an Indian? When he is a Negro! THE RED ROAD.
Discover Truth at the Edge of Transparency.
The question we are asked the most is, "How do I find my Tribe". The answer is, WALK THE RED ROAD. Walking the Red Road is a determined act of living within the Creator's instructions. Basically, it is living a life of truth, humbleness, respect, friendship, and spiritually. Those on this road are by no means walking a perfect path, but are in search of self-discovery and instructions. The Red Road series is a documentary showing you the path we have taken to reawaken our family and announce our presences to the Local Lenape Tribes that we share a history with. Walking the Red Road. …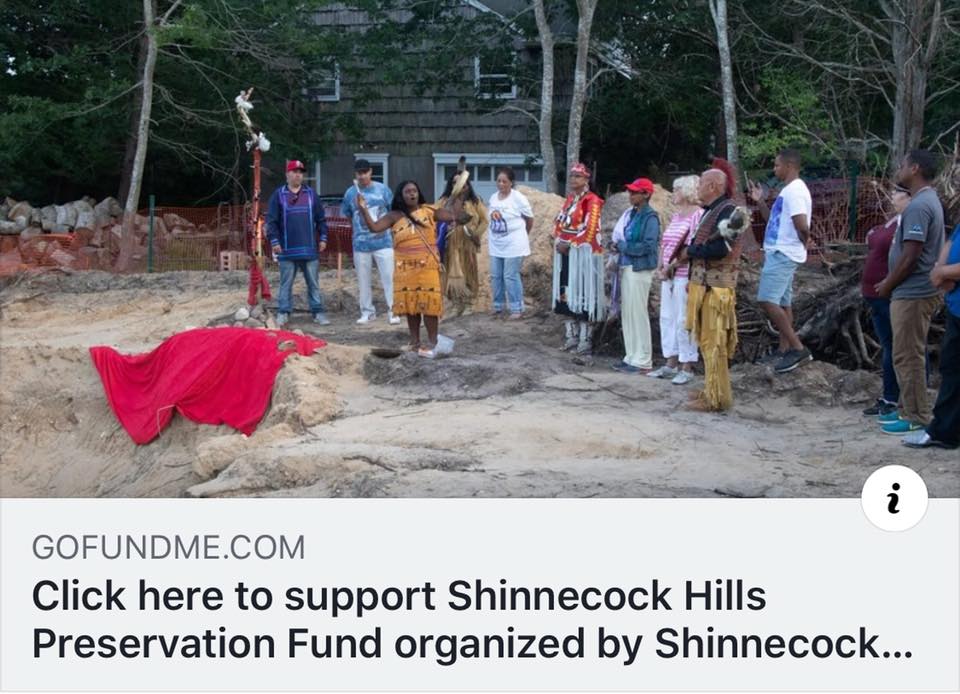 TGE SPORTS presents THE BALL GAMES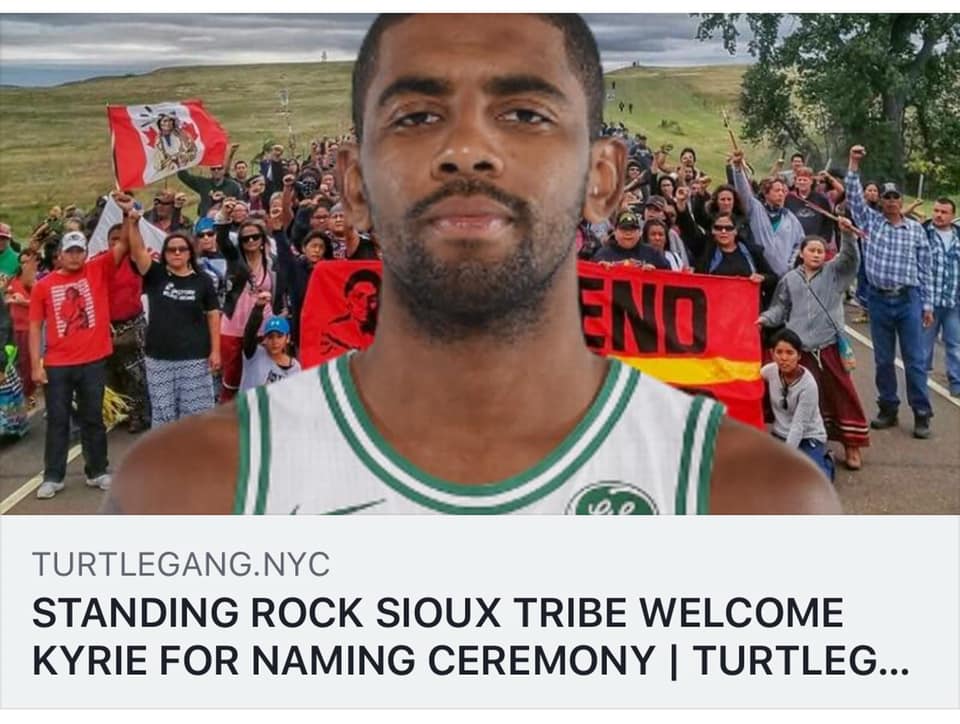 The Secret History of New York City, Native Americans, and Slavery

WHEN IS AN INDIAN NOT AN INDIAN? pt1 We Have a Secret. Remastered with bonus material, if you have not seen it please take time to watch the re edit with new bonus material. WHEN IS AN INDIAN NOT AN INDIAN? WHEN HE IS A NEGRO! pt1 WE HAVE A SECRET! 

VISIT OUR SHOP NOW!!!!!!!!!!!!!!!!!

DEEJAY PREMO PREMO NATION
(IN PLAIN SIGHT)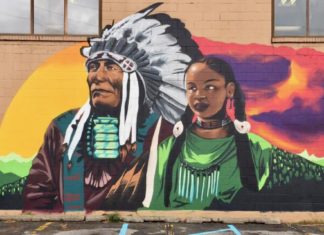 new york racism republicans Posted: Friday, October 13, 2017    http://www.hudsonrivervalley.org/library/pdfs/NativeAmerican.pdf  A Republican candidate in New York is being dropped by her own party after questioning a mural of Indian...
https://www.facebook.com/ipslstudyabroad/videos/10154756245007639/ IPSL Study and Service Abroad Chief Dwaine Perry and Two Clouds from the Ramapough Lunaape Nation and Split Rock Sweetwater Prayer Camp at #AdvocacyResearchDay...
https://vimeo.com/78040247 Doug E Fresh » The World's Greatest Entertainer The first human beatbox in the rap world, and still the best of all time, Doug E....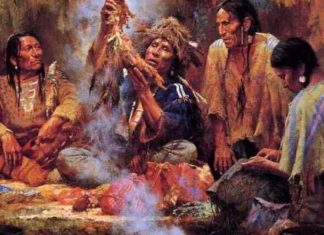 31 Forgotten Native American Herbal Remedies That Work Better Than The Pills Posted by admin on April 16th, 2017 07:06 AM Maybe you are among those...
https://vimeo.com/195206414 VINTAGE FILMS THAT REFLECT THE STRUGGLE WE HAVE ENDURED SINCE COLONIZATION Coonskin is a 1975 American live action/animated crime film written and directed by Ralph...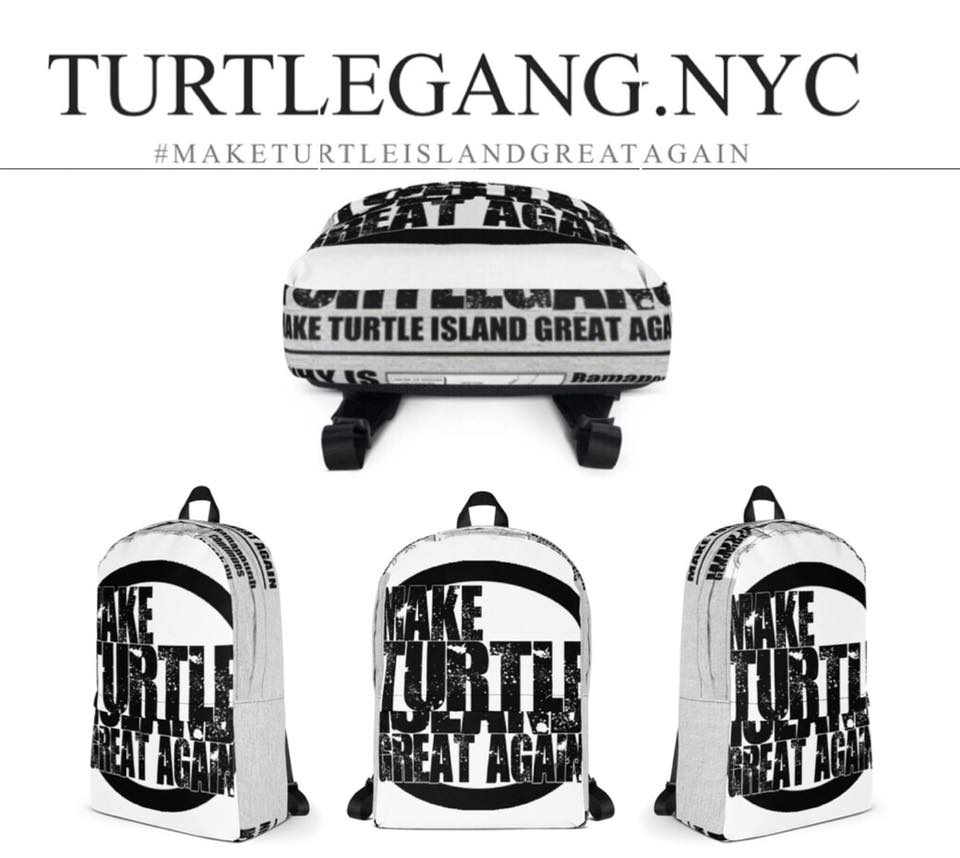 National Museum of the American Indian George Gustav Heye Center
The New York museum presents the lifeways and traditions of Native people throughout the hemisphere through an active schedule of exhibitions, family programs, performances, and film screenings.
Highlights The Diker Pavilion of Native Arts and Cultures, daily film screenings, Resource Center and numerous public programs throughout the year
Hours
10 a.m.–5 p.m. daily; Thursdays until 8 p.m.
Closed December 25
Admission is FREE
Information
212-514-3700 (tape)
Location
Alexander Hamilton
U.S. Custom House
One Bowling Green
New York, NY
Subway
4 and 5 trains to Bowling Green.
Bus
M5, M15, and M20
Parking
There is no parking at the museum. Parking is limited to street parking and commercial lots and garages.