Who were the Lenape?
Explore Schuylkill County history, especially the natives and early settlers who shared this land of tranquility and beauty. Examine 18th Century maps. Experience what a French & Indian War fort looked like. Learn about native foods, medicine, dress and culture. Find out about "Princess" Wynonah who was born in 1734 into the Lenape Delaware Royal Family. What role did she play in her tribe and in history? Trace her steps from the banks of the Schuylkill River to the Ohio Country. Ride with Wynonah and George Washington to an Indian campsite where a near-tragic accident occurs. This was a time of great unrest and transition. Local history will come alive! This is a book for men and women, young and mature, lovers of fiction and nonfiction. It's a book to be shared and savored with your family for lively discussion and pride of heritage. Gretchen Hardy has written an extraordinary, fascinating book about life in the mid 1700s.

Neolin: the Delaware Prophet Who inspired Pontiacs Rebellion (Rogue One) https://youtu.be/3FK8tV3fjKE Neolin: the Delaware Prophet Posted on October 29, 2011 by Ojibwa In 1762 the Delaware (Lenni Lenape)...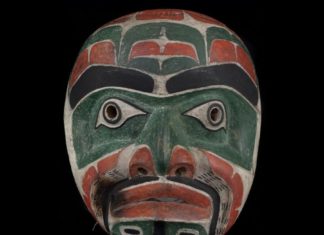 Stunning Native American Masks Of The Early 20th Century By John Kuroski on January 3, 2017 Stunning Native American Masks Of The Early 20th Century View Gallery The...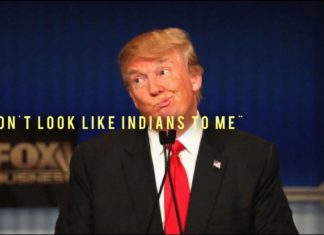 Trump's advisors just proposed privatizing Native American reservations for the worst reason possible Tom Cahill | December 5, 2016 One of the first actions taken by...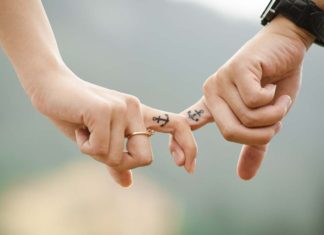 Migrants and refugees flooding into Europe have presented European leaders and policymakers with their greatest challenge since the debt crisis. The International Organization for...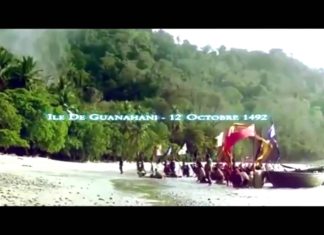 https://youtu.be/NqgKHiOBwGo Muslim Spain (711-1492) Islamic Spain was a multi-cultural mix of Muslims, Christians and Jews. It brought a degree of civilisation to Europe that matched the...

National Museum of the American Indian Georg
e Gustav Heye Center
The New York museum presents the lifeways and traditions of Native people throughout the hemisphere through an active schedule of exhibitions, family programs, performances, and film screenings.
Highlights The Diker Pavilion of Native Arts and Cultures, daily film screenings, Resource Center and numerous public programs throughout the year
Hours
10 a.m.–5 p.m. daily; Thursdays until 8 p.m.
Closed December 25
Admission is FREE
Information
212-514-3700 (tape)
Location
Alexander Hamilton
U.S. Custom House
One Bowling Green
New York, NY
Subway
4 and 5 trains to Bowling Green.
Bus
M5, M15, and M20
Parking
There is no parking at the museum. Parking is limited to street parking and commercial lots and garages.