MEET THE ROCKS……..WE ARE THE MUNSEE PEOPLE
There are 7 layers of Lenape culture underneath New York City,
usually referred to as……
1. ORIENT PHASE
2. SEBONAC PHASE
3. FOX CREEK PHASE
4. MINISINK PHASE
5. BOWMAN PHASE
6.CLASON POINT PHASE
7. COLONIAL PHASE
The Mohican developed out of the Orient Phase, the Shinnecock from the Sebonac Phase, the Munsee from the Minisink, the Unami from the ensuing Bowman's Brook Phase, and the Unalatchtigo thereafter. The last 3 became members of the Lenape Confederacy. At time of contact the Lenape were a loosely organized but wide ranging entity. However the predominate Nation of Lenape to occupy New York City during the last century were the MUNSEE. A people written out of history books not because of their insignificance but precisely because of their significant contributions to the United States and Canada.
THE TERM DELAWARE DEVELOPED OUT OF THE COLONIAL PHASE TO INCLUDE MUNSEE, UNAMI AND UNALATCHTIGO PEOPLES. IT IS SOMEWHAT SYNONYMOUS WITH "LENAPE" BUT IT COMMONLY REFERS TO THE PEOPLE WHO ARE AN MIXTURE OF THE THREE PLUS ALL OF THEIR RELATIVES WHO INTERMARRIED FOR SURVIVAL SAKE AS THEY WERE DRIVEN OUT WEST. THE DELAWARE ARE AT LEAST TO SOME EXTENT DESCENDANTS OF THE MUNSEE OF NEW YORK. MANY OF WHOM STILL RESIDE IN THE NYC AREA.
From the book
NATIVES OF NEW YORK by EVAN T. PRITCHARD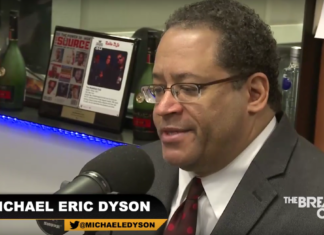 https://youtu.be/OtmDlPvYlik Michael Eric Dyson Wants White People to Step Up and Actually Do Something About Racism "It's not enough not to be against something. What are...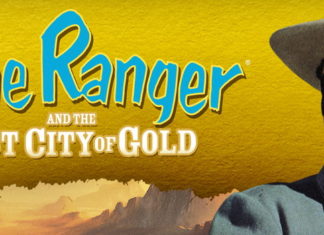 https://youtu.be/5oNRIGJTbiQ THE LONE RANGER AND THE LOST CITY OF GOLD Three Indians were brutally murdered by a gang of hooded outlaws. Each one possessed a silver...
With lawsuit against N.J., little-known Indian group is thrust into spotlight By Joe Ryan/The Star-Ledger on March 22, 2009 at 6:59 PM, updated March 23,...
https://youtu.be/a-tABeScl78 HUNTING FOR THE TRUTH OF CAPTAIN KIDD IN OLE MONMOUTH COUNTY By Michael J. Launay for Weird NJ It was cold and rainy on the morning...
https://youtu.be/EX2wEvdWFbI He-Man & She-Ra The Secret of the Sword 1985 (Uncut) The Sorceress of Castle Grayskull is woken one night by a mysterious magic sword that...

National Museum of the American Indian Georg
e Gustav Heye Center
The New York museum presents the lifeways and traditions of Native people throughout the hemisphere through an active schedule of exhibitions, family programs, performances, and film screenings.
Highlights The Diker Pavilion of Native Arts and Cultures, daily film screenings, Resource Center and numerous public programs throughout the year
Hours
10 a.m.–5 p.m. daily; Thursdays until 8 p.m.
Closed December 25
Admission is FREE
Information
212-514-3700 (tape)
Location
Alexander Hamilton
U.S. Custom House
One Bowling Green
New York, NY
Subway
4 and 5 trains to Bowling Green.
Bus
M5, M15, and M20
Parking
There is no parking at the museum. Parking is limited to street parking and commercial lots and garages.