TURTLE SNAPS BACK Episode1: HOW EYE RANT!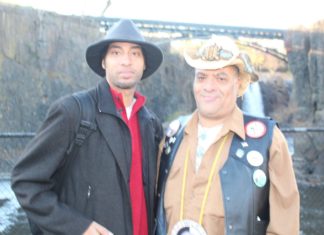 A LENAPE IN MANHATTAN, WHO WOULD HAVE THOUGHT pt1! https://youtu.be/WY6ZmHc33_k?list=PLrkNzs2P3LGbgFvt9oGD4H_3xbe26YLCO THE SECRET HISTORY OF CHRISTOPHER COLUMBUS, NAT TURNER AND BLACK INDIANS. A LENAPE IN MANHATTAN, WHO WOULD...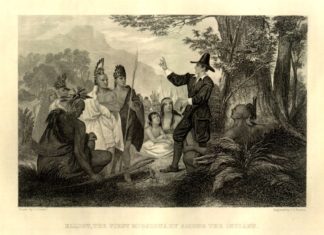 Footnotes Since the Wilderness Chapters of an America past. Archive for the 'Lenni Lenape' Category Native Americans Traded Wampum from a New Jersey Factory Irish settlers in colonial New...
IDENTITY pt3 "Kill the Indian, and Save the Man" https://youtu.be/J4TYm2WXGZE?list=PLrkNzs2P3LGb4dOSPW2kizKcJSltRkB7v "Kill the Indian, and Save the Man": Capt. Richard H. Pratt on the Education of Native Americans Beginning...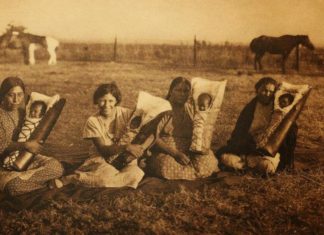 Are you expecting a new addition to your tribe? Are you interested in giving your child a Native nickname, well here is a list...
TURTLEGANG.NYC #maketurtleislandgreatagain presents WHEN IS AN INDIAN NOT AN INDIAN? WHEN HE IS A NEGRO! A Native American Story. A BRIEF INTRODUCTION TO THOSE OF US WHO REMAINED. EPISODE 1:...

National Museum of the American Indian Georg
e Gustav Heye Center
The New York museum presents the lifeways and traditions of Native people throughout the hemisphere through an active schedule of exhibitions, family programs, performances, and film screenings.
Highlights The Diker Pavilion of Native Arts and Cultures, daily film screenings, Resource Center and numerous public programs throughout the year
Hours
10 a.m.–5 p.m. daily; Thursdays until 8 p.m.
Closed December 25
Admission is FREE
Information
212-514-3700 (tape)
Location
Alexander Hamilton
U.S. Custom House
One Bowling Green
New York, NY
Subway
4 and 5 trains to Bowling Green.
Bus
M5, M15, and M20
Parking
There is no parking at the museum. Parking is limited to street parking and commercial lots and garages.